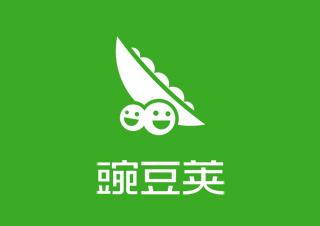 Alibaba Group Holdings Ltd. is rumored to be buying Wandoujia, a Beijing-based Android mobile app distribution platform backed by SoftBank Corp., Goldman Sachs, DCM and Innovation Works at a greatly discounted price.
The price for the 100% buyout is reportedly around US$200 million, a fraction of the US$1 billion valuation at the time of Wandoujia's last financing round back in 2014.
Alibaba first approached Wandoujia for a potential acquisition two years ago, offering US$1.5 billion just after the company raised US$120 million in a new financing round, according to Chinese media reports.
The Android app store has since suffered from internal strife and increasing competition. The stress is reflected by the fact that the company did not raise additional financing for the past two and half years.
With the latest deal, Alibaba plans to incorporate Wandoujia into its mobile Internet unit, completing its portfolio with a top ranked app store in China.
The deal would allow Wandoujia's venture and private equity investors to exit, albeit at a disappointing price.
Alibaba did not respond to an inquiry to confirm the news.
In January 2014, Wandoujia raised US$120 million in a series B round led by
SoftBank Corp., with participation from DCM and Innovation Works Development Fund.
Two months later, Goldman Sachs invested an undisclosed amount in Wandoujia in the Wall Street investment bank's first investment in a Chinese mobile Internet company.
Founded in 2009, Wandoujia previously received seed funding from Innovation Works in 2010, and US$80 million series A funding led by DCM in 2012.
In 2014, Wandoujia was ranked as the third largest app stores in China in terms of market share.
Among China's top four app vendors, Baidu app store group took a 23.4% share, Qihoo app store held 16.8%, while Wandoujia followed with a 10.9% stake and Tencent owned 8.7% of the market, according to T.H. Capital.
But the app store market shifted rapidly. A recent report by Newzoo shows that Tencent's Yingyongbao is now the largest app store in China with a 24% market share, followed by Xiaomi app store and 360 Zhushou.
Wandoujia has dropped to the tenth largest app store in China, from its ranking of fifth in 2015.

(Update on July 6, 2016: Wandoujia announced the news yesterday but did not reveal financial details. Wandoujia's founder was quoted by Chinese media saying that the US$200 million price is incorrect, but he was unable to disclose the price because of a non-disclosure clause.)