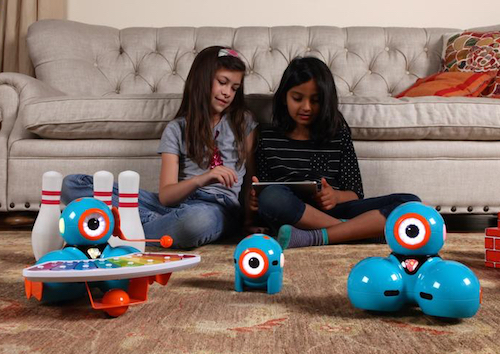 WI Harper Group and Innovation Works have joined a US$20 million series B round in U.S. robotics start-up Wonder Workshop, according to a company announcement.
Idea Bulb Ventures, Learn Capital, Charles River Ventures, Madrona Venture Group and China's TCL Corporation also participated in the round.
The investors are hoping to bring Wonder Workshop's products to China, where they see great growth potential.
Established in 2012 in Silicon Valley, Wonder Workshop is behind Dash and Dot, toy robots that teach elementary school children how to code.
As the new investors aim to bring Wonder Workshop on the path of internationalization, the company is still very much focused on further expanding its market share in the U.S., where it is in close to 10% of public elementary schools.
The company's robots are designed to teach children between the ages of 6 and 12 how to code. The robots come with advanced sensors, a personality, and the ability to follow many different commands.