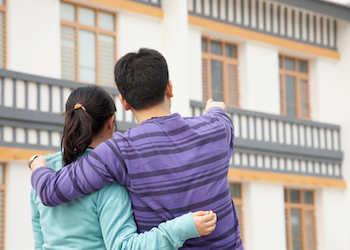 Yunfeng Capital, GGV Capital and Stone Capital have joined a new financing round in E-House (China) Holdings Ltd., shortly after the Chinese real estate services firm completed a go-private deal, according to Chinese media reports.
Thirteen major Chinese property developers, including Evergrande Group and China Vanke, also participated in the round, which reportedly values E-House at RMB8 billion (US$1.2 billion).
The 16 entities will acquire a combined stake of less than 50%, to leave chairman Zhou Xin in control of the company.
In June 2015, E-House's management team and board member Neil Nanpeng Shen, founder of Sequoia Capital China, proposed to take the real estate services firm private by offering US$7.38 per American Depository Share (ADS).
The deal took over a year to complete at a lowered US$6.85 per ADS price earlier this month.
The new funding proceeds will be used to help transition E-House into a one-stop online and offline real estate service provider, the company said.
E-House plans to strengthen and integrate all of its services, including real estate agency, database, Internet listings, e-commerce channels, mobile apps for property developers, property management services, and financing platform Jupai.
Some of the investors in the round are long-time partners to Zhou Xin, chairman of E-House.
Back in 2014, E-House, Sina Corporation, Sequoia Capital and Yunfeng Capital announced plans to form a property oriented financial services joint venture.