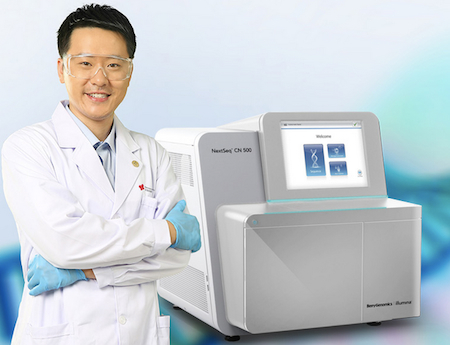 Berry Genomics, a Chinese genetic testing firm backed by Qiming Venture Partners and Legend Capital, is seeking to list in the A-share market via a reverse merger with Shenzhen-listed Chengdu Tianxing Instrument & Meter, according to a disclosure filing (in Chinese).
The Chengdu-based auto parts maker plan to acquire 100% of Berry Genomics through an asset exchange via issuing new shares to Berry Genomics, says the filing without disclosing any financial details of the proposed transaction.
Founded in 2010, Berry Genomics started with noninvasive prenatal DNA screening, and expanded to DNA sequencing and other forms of genetic testing for disease screening and diagnosis.
It received an undisclosed series A round from Legend Capital in 2011. In 2013, the company received a series B round from Legend Capital, Qiming, and Boyu Capital, a private equity firm founded by Alvin Jiang, the grandson of former Chinese president Jiang Zemin.
Trading of Chengdu Tianxing's shares was suspended back in June. The two companies have reached an agreement on the restructure of the deal, and are still working to finalize other details, says the company.
The founding team of Berry Genomics have all previously worked at BGI, once known as Beijing Genomics Institute, one of the earliest and biggest DNA testing firms in China.
If the back-door listing is completed soon, Berry Genomics will become a publicly listed firm before BGI, which has no clear timetable for an IPO yet after submitting an IPO prospectus at the end of last year.
According to BGI's filing, it has raised RMB7.2 billion (US$1.08 billion) in the past four years from over 50 investors.