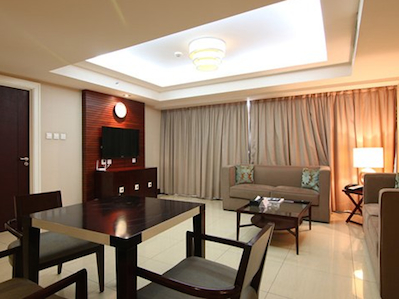 Chinese short-term and vacation rental platform Tujia.com International has agreed to acquire the vacation rental businesses of Ctrip and Qunar.com as part of a strategic partnership agreement.
Tujia.com will incorporate the rental portfolio, traffic flows and teams of Ctrip's and Qunar.com's vacation rental businesses, further strengthening its market position after it acquired smaller rival Mighty Talent Ltd., also known as Mayi, from 58.com Inc. in June.
The companies did not disclose financial terms of the transaction, which is likely structured as a share-swap deal, similar to the Mayi acquisition.
Ctrip has previously invested in Tujia for four times. It injected US$14.6 million, US$36.7 million and US$75 million in Tujia in 2012, 2013 and 2014, respectively.
Ctrip invested in Tujia again in 2015 as part of Tujia's US$300 million series D and D+ rounds, but did not disclose how much it put in.
After the last round, Ctrip no longer held control of Tujia, according to its disclosure filings, supposedly to give Tujia more space to grow independently.
Tujia's chief executive Luo Jun said in an internal letter that the company had completed all major domestic acquisitions for now, and will focus on standardizing services, improving rental property management and branding going forward.
In August, Tujia last completed US$300 million series D and D+ rounds led by All-Stars Investment Ltd., with participation from the Ascott Limited, Ctrip, HomeAway, Inc., Lightspeed Venture Partners, GGV Capital, CDH Investments, China Broadband Capital, and Qiming Venture Partners.
(Update on October 21, 2016: Tujia announced the deal in a release.)