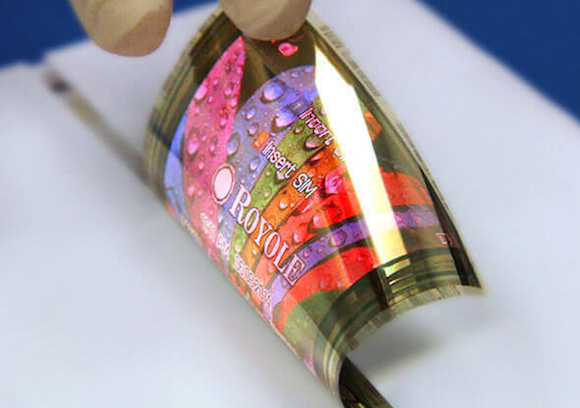 Shenzhen-based rollable display developer Royole Corporation has completed raising RMB500 million (US$74 million) in a new round of financing from Warmsun Holding Group, the company announced.
The company is now valued at around US$3 billion. From 2012 to 2015, Royole has raised around US$200 million in venture funding.
The company will use the latest proceeds on building a new factory and product commercialization, as it plans to construct a factory with a projected investment of RMB10 billion and begin producing commercial products next year.
Warmsun Holding Group's identity and background are unclear, as there is no available public information on the fund.
"We are excited to work with Royole for their future hi-tech products," said Warmsun Holding Group in a statement. "Royole is shaping a new landscape in the technology industry and has great potential to change the way people interact with the world."
The round follows a RMB1.1 billion (US$172 million) series C funding round completed in August 2015, from investors including IDG Capital Partners, Shenzhen Capital Group, Shenzhen Green Pine Capital Partners, AlphaWealth, and Jack and Fisher Investment.
Before that, Royole raised series B round worth tens of millions U.S. dollars from IDG, Shenzhen Capital Group and Shenzhen Green Pine Capital in 2013.
Founded in 2013, Royole Corporation develops rollable display with thickness of only 0.01 to 0.1 millimeter, as well as transparent sensors. The screens can be applied to smartphones, mobile devices, computers and televisions.
The company has operations in Silicon Valley, Shenzhen and Hong Kong.