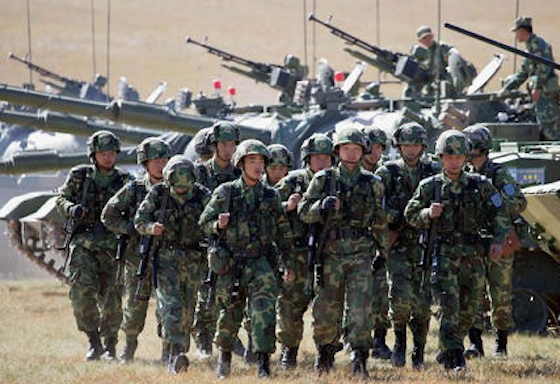 Chinese venture firm Fortune Capital has established a RMB100 million (US$15 million) fund to invest in military companies and projects, as the country continues to allocate increasing amount of funds to its military budget.
China decided earlier this year to increase military budget by 7% to 8% in 2016, after annual double-digit growth since 2010.
"Many traditional manufacturing companies are transitioning to become military suppliers, under the guidance of government policy," Zhang Jingkun, a Fortune Capital investment professional, told Chinese media.
These private companies, mostly located in the area of Zhejiang and Jiangsu province, have solid technology and market-oriented management, which make them very competitive in the military industry, Zhang said.
Shenzhen-based Fortune Capital has been investing in the military sector for a long time, but its latest investments reveal some fundamental changes in the space.
First, China's military industry was once dominated by state-owned research institutions. In recent years, it has gradually opened its doors to the private sector, offering greater transparency in information disclosure and entry requirements.
As a result, Fortune Capital are backing private companies more. Compared to 2012 when most of its investments involved small bolt-on projects that usually required deep government relationships, the emerging new military players tend to be modern businesses.
These companies cater to both government contracts and private markets. For example, Fortune Capital invested in an unnamed heat exchanger producer and an infrared equipment maker this year.
Both can supply to military projects and meet non-military private market demand. The strategy can similarly be applied to the areas of GPS systems, image management, laser equipment and radar systems.
"The military sector currently has very high margins, but it is likely to plummet in the long term," said Zhang. "These new military manufacturers have excellent capabilities to control cost, and they can become a great supplement to traditional military enterprises."
Fortune Capital's main focuses in the military sector are the nuclear industry, aerospace, shipping, weapons and military electronics.
Established in 2000, Fortune Capital manages RMB20 billion (US$3 billion) across 17 funds, mainly investing in the TMT, consumer goods and services, modern agriculture and clean tech sectors.