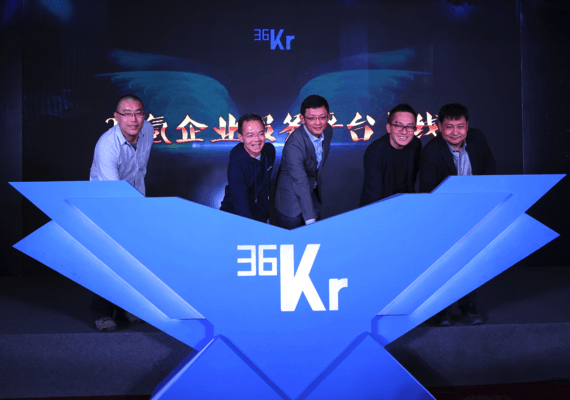 China Merchants Venture Capital Management Co., Ltd has led a new funding round in 36Kr.com, a Beijing-based technology media platform and start-up services provider.
The company did not disclose financial details of the round, but said it was worth around RMB100 million (US$14 million).
The investment follows a series D financing led by Ant Financial in the company last October. Last month, Prometheus Capital and IDG Capital Partners invested a combined RMB200 million (US$30 million) in Kr Space, 36Kr.com's co-working space spinoff.
China Merchants Venture is investing as a strategic investor, and hopes to cooperate with 36Kr.com to better help entrepreneurs and boost innovation in China.
"This investment is an important initiative for us. 36Kr has a unique advantage in venture capital and entrepreneur services," said Lv Kejian, general manager of China Merchants Venture.
Launched in 2010, 36Kr started as a technology blog. The company currently operates four business units, including media, co-working space, venture fundraising services and financial services.
After this round of fundraising, the company plans to separate and operate each of its business unit independently. It will seek further funding to fuel growth at each unit, as it did with its co-working space division.
The company has ambitions to pursue an initial public offering domestically for its media and co-working space in the next few years, according to an article the company published on its platform today.
With over 82,000 start-ups aggregated on its platform, 36Kr.com has helped 2,000 start-ups raise venture funding, it said. Its co-working space unit currently has 28 locations in China, and plans to open dozens more.
36Kr raised angel investment in 2011, and secured a RMB10 million series A round from Matrix Partners China and e.ventures in 2012, according to Crunchbase.
No information is available on the company's series B and C rounds.