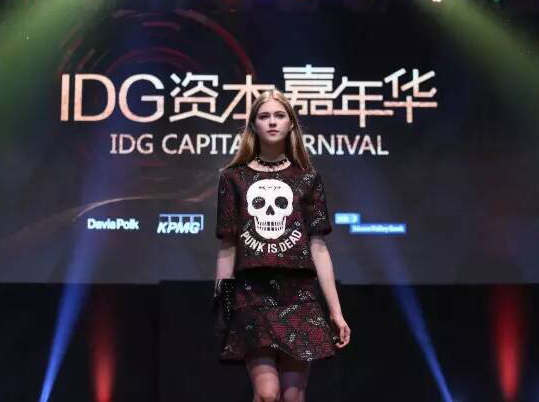 IDG Capital achieved 17 exits in 2016, including three initial public offerings and 14 strategic sales. Twenty-six portfolio companies achieved US$1 billion in valuation to qualify as tech unicorns, positioning it among the few funds with the most unicorns in China, it said yesterday via a Wechat post.
The 24-year-old firm did not disclose its investment returns, but listed its broad accomplishments.
The three IPOs include Photo retouch app and social networking firm Meitu, as well as flavored duck neck and leisure snack maker Zhou Hei Ya, both were listed in Hong Kong. Shoe-maker Guangzhou Top Score Shoes completed an IPO on the A-share market.
One of IDG's strategic sale exits include Legend Pictures, a Hollywood film production house that IDG invested RMB85 million (US$12.26 million) in. The producer of "Inception" and "Pacific Rim" was acquired by Dalian Wanda Group for US$3.5 billion in cash in January 2016.
The sale was a great deal for IDG, as its partner Hugo Shong described in a media interview that it "get more returns on his investment than he could have imagined." But it did not turn out so well for Wanda. The Chinese conglomerate's entertainment and film unit, Wanda Cinemas, had to call off an acquisition of Legendary Pictures and other assets seven months later, partly because of huge losses Legendary suffered.
Legendary recorded net losses of RMB2.24 billion (US$323 million) and RMB3.63 billion (US$524 million) in 2014 and 2015, respectively, according to disclosure filings Shenzhen-listed Wanda Cinemas disclosed in securities fillings. The company was also RMB9.35 billion (US$1.35 billion) in debt.
IDG declined to provide more details on this deal or on other strategic sale exits.
The unicorns that IDG has backed include Chinese snack food e-commerce platform Three Squirrels, rollable display developer Royole Corporation, logistics company Best Logistics, mobile app data tracker App Annie.
Around 36 portfolio companies raised a new funding round in 2016, IDG said. Those include artificial intelligence start-up SenseTime, home automation firm Rokid, e-commerce company Mogujie, fashion company Magmode, and online video platform Bilibili.