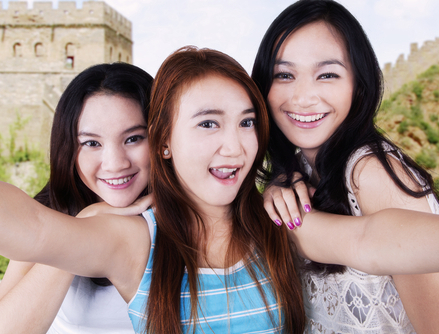 Fifty-six companies left China's New Third Board, an over-the-counter market designed for China's small-to-medium size enterprises, in 2016 as continued low liquidity hurt listed companies' abilities to raise capital and fuel their growth. 
The number of companies de-listed from the National Equities Exchange and Quotation (NEEQ) was roughly three times the number recorded in 2015. Around 16 companies leaving the exchange had zero market capitalization because their shares were never transacted or the company had failed to submit adequate documents. Most of the de-listing companies said the decision was due to strategic developments or acquisition by another company.
The wave of de-listings indicates the dilemma faced by many NEEQ-listed companies backed by venture and private equity firms. Opened in 2006, the NEEQ saw the number of listed companies explode to 10,163 at the end of 2016 from 1,500 in 2014.
But the near ten-fold expansion in companies, many of which are small and highly speculative, has not been matched by capital market activity. In 2016, actual follow-on capital raising by listed companies declined in both the number of deals and total funds raised.
Shanghai-based Chinese tourism and travel booking and service provider Lvmama, backed by hotel operator Jinjiang International (Group), Sequoia Capital, CDH Investments and South River Capita, was the latest to leave the bourse to seek alternative options, such as Hong Kong and the U.S., the firm said last week.
"Our application to terminate our listing on the NEEQ is to seek bigger and longer-term capital market options for the company's strategic development," Lvmama's founder Hong Qinghua said in an internal letter.
Lvmama, which provides travel ticket booking and DIY tour services, raised RMB1.18 billion from Chinese investors since it was listed on the NEEQ in December 2015. Despite being among the companies raising the most capital via follow-on transactions, Lvmama said the over-the-counter market no longer meets its capital raising needs.
Around 20 NEEQ-listed companies left the NEEQ because they were acquired by others. Chinese nutrition supplement manufacturer Hejian Co., Ltd, Beijing Kinghawk Pharmaceutical and Union Biopharma were acquired by A-share listed companies.
Further de-listings are expected. Online short-term vacation home rental platform Zhubaijia, mobile ad firm PapayaMobile, and co-working space Startup Zen are a few examples of companies cited as debating if they should remain on the equity exchange.