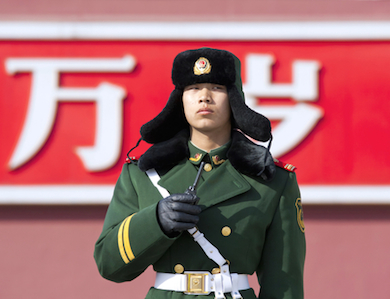 Partners at Chinese venture firm Fortune Venture Capital Co. Ltd. received a handsome Christmas gift last month: a 20% stake in one of the firm's subsidiaries. The move, designed to incentivize valued talent at the state-backed venture firm, however, raises questions about how such state-affiliated assets are valued.
The firm's parent, state-owned Hunan TV & Broadcast Intermediary Co., Ltd., said in a disclosure filing (in Chinese) last month that the Hunan provincial government had approved a deal to allow partners at Fortune Capital to acquire a 20% stake in one of the firm's subsidiaries, Shenzhen Fortune Caizhi Venture Investment & Management Co., Ltd., for RMB311 million (US$45 million).
The partners, including Fortune co-founders Xiao Bing and Liu Zhou, will acquire the 20% stake by subscribing to newly issued shares from the unit.
After the completion of the transaction, the management team at Fortune Caizhi will see its stake increase to 65% from 45% previously. Fortune Capital's stake will be lowered to 35% from 55%, as it agreed to give up preferred right to acquire newly issued shares in such occasions to in order to avoid dilution.
Yet the deal raises an important question: Are the assets valued properly? According to company filings, Fortune Caizhi recorded RMB114 million (US$15.9 million) in revenue and RMB91 million (US$12.7) in profit in 2015. The numbers have grown nearly ten fold in only three years, up from RMB92 million and RMB26 million in 2014 and RMB10 million RMB11 million in 2013, respectively.
According to financial details disclosed on Fortune's management team's share purchase, Fortune Caizhi is valued at RMB1.5 billion (US$210 million), nearly ten times of its 2015 revenues. But without knowing what assets Fortune Caizhi holds, on which no disclosures were made, it is difficult to gauge how fairly assets are valued.
Established in 2000 as one of the earliest local venture firms, Shenzhen-based Fortune currently manages RMB20 billion (US$2.9 billion) across 18 RMB funds. Operating as a wholly owned subsidiary of state-owned Hunan TV & Broadcast, Fortune is able to enjoy numerous benefits because of its government affiliation.
In an earlier investment, Fortune was able to help portfolio company Shenzhen Coship Electronics Co., Ltd. secure an around 60% market share in the TV set top box market in Hunan province, in addition to helping the company secure a RMB80 million (US$11.5 million) bank loan that is typically unavailable to private companies in China.
In 2006, Shenzhen Coship was listed on the Small and Medium Enterprise Board in the city, allowing Fortune to realize a 30-times return on its RMB10 million original investment, according to state-media reports.
As of today, Fortune has achieved 154 exits including 121 IPO exits (counting those listings on the New Third Board) among its over 370 portfolio companies, one of the highest exit ratio among Chinese venture firms, according to its website.
Despite its performance, Fortune faces a major challenge on talent retention. Partners working at state-backed venture firms are generally compensated at much lower level than other venture houses in the market. The latest share acquisition is another attempt by such venture firms' management teams to increase the share of the carry they are entitled to.
For now, partners at Fortune will be able to call 2016 one of its best years ever. In addition to hiking their carry share in one of Fortune's many entities, they were able to secure eight approved IPO applications for its portfolio companies and five strategic exit via acquisitions. That is the best bonus any venture partner can hope for.