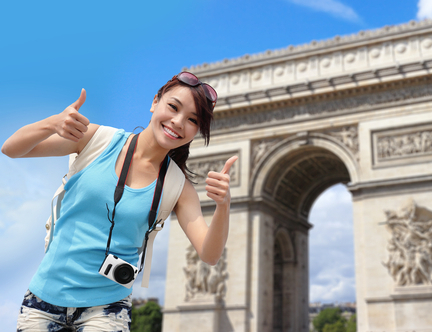 Sequoia Capital China and IDG Capital have teamed up with Chinese travel agency China CYTS Tours Holding Co., Ltd. to establish an investment vehicle, the CYTS Hongqi Fund, to capitalize on consumer upgrade in the tourism industry, according to a company filing submitted by Shanghai-listed CYTS.
The joint vehicle did specify how much capital they aim to raise from third-parties in total.
"With the change of population structure and expansion of the middle class, Chinese consumers are becoming more demanding for the quality of their food and beverage, entertainment, culture, sports and tourism," said Wang Cen, a partner at Sequoia. "With the tourism industry's continued upgrade to meet new demand, innovative travel start-ups will be founded and this fund attempts to benefit from this trend by combining a tourism industry leader with venture capital experts."
In 2015, China's tourism industry recorded revenues of RMB4.13 trillion (US$600 billion), up 11% year-on-year and contributing 4.9% of China's GDP that year, according to China National Tourism Administration. China has said that it plans to invest RMB2 trillion (US$290 million) in the tourism industry during the 13th Five-Year Plan from 2016 to 2020, and aims to increase the industry's share of GDP to 12%.
Sequoia previously invested in a number of tourism companies, including travel information and social networking website Lvmama, online travel agency Tuniu Co. and Yaochufa.
The three parties have established a fund management company to operate the vehicle. CYTS, Sequoia, IDG and the new management company will each appoint one director to join the board.