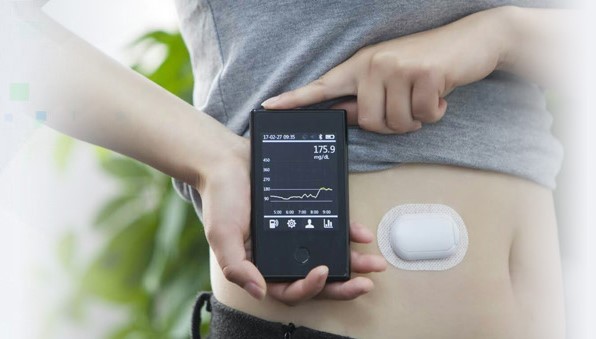 Chinese medical and pharmaceutical-focused venture fund Bioventure Investment Management Ltd. and Tianjin-based medicine and healthcare investment fund Tasly Great Health Industry Fund have co-led a RMB100 million (US$14.5 million) series B round in Zhejiang POCTech Medical Corp., a company that specializes in the research and production of portable or wearable medical devices.
Northeast China-based Tonghua Dongbao Pharmaceutical Co., Ltd. and existing investor Legend Capital also participated in the round.
Based in Huzhou, Zhejiang province, POCTech was founded by Chinese American scientist Dr. Zhang Yanan. Its main products are portable medical monitoring systems based on high-end biosensors, involving continuous glucose monitoring (CGM). Its CT-100 CGM system has obtained CE Mark certification and is proved to be competent in providing reliable and stable monitoring results.
At the same time, the two lead investors also made an undisclosed strategic investment in Poctech's strategic partner, another medical device maker Kailian Medical, with plans to potentially merge the two to create a comprehensive medical device provider for diabetes patients in China.
"China is the biggest market for diabetes-related medical products globally, which is one of fields Bioventure pays great attentions to," said Chen Jie, founding partner of Bioventure. "This cooperation deepens our involvement in diabetes treatment. We have confidence in the combined entity of the two powerful enterprises, as they have strong executives and high technical barriers."
POCTech plans to use the latest proceeds to accelerate the global expansion of its core product CGM, complete relevant certification procedures and develop automatic production to provide more cost-effective products to Chinese patients.
Suzhou-based Bioventure was established in 2013 by Chen Jie, former managing director at CXC Capital, which focuses on life sciences and early-stages investments. The firm currently has RMB2 billion (US$280 million) under management. It has made over 30 investments in companies in China and the U.S., including Chiral Quest, BrightGene, Suzhou Kintor Pharmaceutical Inc. and PegBio Co. Ltd.
Tasly Great Health Industry Fund is co-founded by Tasly Holding Group, Taikang Life Insurance Co.,Ltd. and Zhengzhou-based Zhongyuan Bank with RMB5 billion in initial funding.