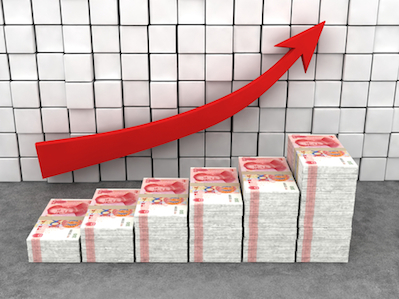 China remains a top destination for venture capital investment in Asia, with total capital invested in the country increasing to US$3.6 billion in the first quarter 2017, up from US$3.5 billion in the previous quarter, according to a new report issued by KPMG.
This is in contrast to the broader Asian region, where investors have been cautious with a noticeable decline in the total number of venture capital deals to 258 from 403 deals in the fourth quarter 2016.
A number of tech unicorns, or privately held technology companies with valuations of US$1 billion or more, were born during the past quarter. China's bike sharing company Ofo, which raised US$450 million and was the largest bike-sharing investment round on record globally, has reached unicorn status and is now worth over US$2 billion, according to its CEO. Mobike has also joined the club after raising US$300 million this year.
Other venture investment deals in China that were in the top 10 global deal rankings include Shanghai-based electric vehicle start-up NIO's US$600 million round, a US$360 million series A funding round by self-service courier firm Hive Box Technology, and a US$350 million transaction from video sharing and live broadcasting app developer Kuaishou Technology.
In terms of sectors, the first quarter saw a significant amount of interest in medical technology globally, particularly in the U.S., Israel and Canada. The Asian med-tech market, on the other hand, is still maturing and has yet to achieve a strong presence. However, the potential of the Asian med-tech market is significant due to its large consumer base.
Artificial intelligence, big data, cognitive learning and robotics are expected to continue to receive strong attention and backing in China. Healthcare technologies, fin-tech, and e-commerce are also expected to be strong sectors in Asia the second quarter and beyond, says the reports.