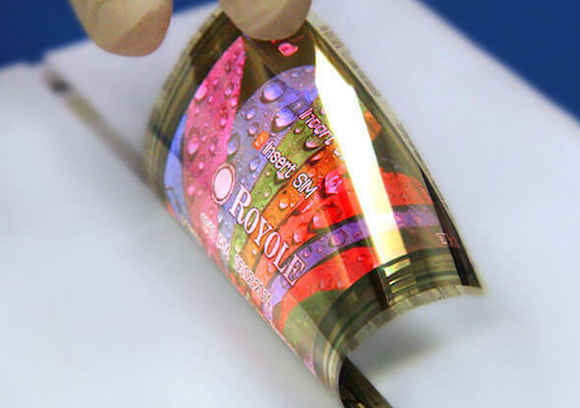 Shenzhen-based rollable display developer Royole Corporation said that a Beijing-based investment firm has agreed to invest RMB400 million (US$58 million) in its series D financing round.
The investment firm, Beijing Zhongtai Chuanghui Equity Investment Fund Management Co., Ltd., signed a strategic investment agreement with Royole at its Shenzhen headquarters yesterday, the company announced today. There is little public information available about Beijing Zhongtai Chuanghui Equity's identity and background.
The investment follows a RMB500 million (US$74 million) financing last November from Warmsun Holding Group, a legal entity that also has little public information available. The company was valued around US$3 billion at that time, Royole said on its website.
"The partnership with Zhongtai Chuanghui on the occasion of Royole's fifth anniversary will provide us with more resources for our research and development, production and sales, as well as helping our growth during our second five-years," said Liu Zihong, founder of Royole.
Founded in 2013, Royole Corporation develops rollable displays with a thickness of only 0.01 to 0.1 millimeter, as well as transparent sensors. The screens can be applied to smartphones, mobile devices, computers and televisions.
The proceeds will be used to build a production base in Shenzhen with total investment of RMB10 billion (US$1.45 billion), which is expected to be operational at the end of 2017 with annual production capacities of over 50 million rollable display screens.
The company previously raised a series B round worth tens of millions of U.S. dollars from IDG, Shenzhen Capital Group and Shenzhen Green Pine Capital in 2013. In 2015, it completed a RMB1.1 billion (US$172 million) series C funding round from investors including CITIC Private Equity, Shenzhen Green Pine Capital Partners and AlphaWealth.