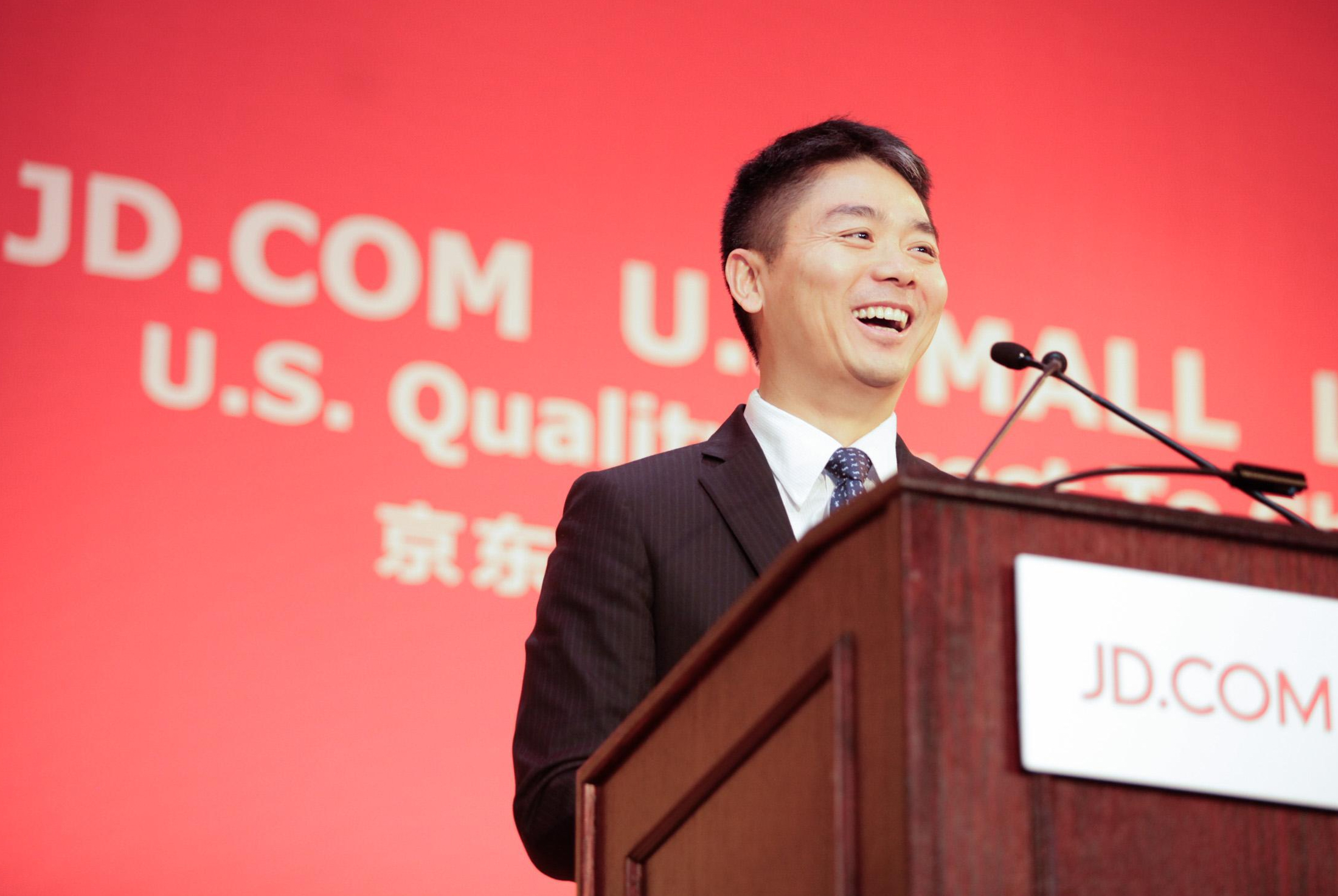 BAT, a term used to describe the three dominant Chinese Internet giants Baidu, Alibaba and Tencent, could soon become JAT, as the value of search engine Baidu Inc. looks likely to be overtaken by JD.com Inc.
JD.com Inc. released its 2017 first quarter earnings report this Monday, recording net income of RMB355.7 million (US$51.7 million), the first time the company turned a profit since it was listed on the NASDAQ in 2014. The news sent its stock price up 7% to US$38.32 apiece at yesterday's close, bringing its market capitalization to around US$55 billion, only 16% lower than that of Baidu.
Baidu is struggling to keep up with its peers. At the beginning of this month, its market value was US$64 billion, less than a third of Alibaba's US$291 billion and Tencent's US$300 billion. Baidu's total value has dropped 15% over the past two years, and is currently less than the US$70 billion price tag of Ant Financial, Alibaba's financial services affiliate, making it appear increasingly out of place in the commonly referenced BAT league.
The divergent fates of the BAT started to become apparent in 2014, when Tencent invested US$400 million in Dianping, which merged with Meituan.com in 2015 to form Meituan Dianping. Tencent also joined a US$800 million investment in Didi Dache, which merged with Kuaidi Dache in 2015 to form Didi Chuxing. Both companies have been important for Tencent to solidify its ecosystem, including its mobile payment services WeChat Pay.
At the same time, Alibaba invested US$1.2 billion in video content platform Youku Tudou, and acquired Chinese web mapping firm AutoNavi Software Co., Ltd. The former created another traffic generator for Alibaba's e-commerce unit, while the leading Chinese mapping firm provides Alibaba a solid foundation for local-based services including its on-demand local services unit Koubei.
Baidu, on the other hand, acquired Peixe Urbano, the largest group buying platform in Brazil at that time, a deal that arguably added little value to the search engine giant's strategic future. Scandals over how Baidu ranks its paid search results also shook investor confidence.
Meanwhile, Didi Chuxing, China's largest ride sharing giant, recently closed a US$5.5 billion financing round at a US$50 billion valuation, putting it not too far behind Baidu in terms of total worth.