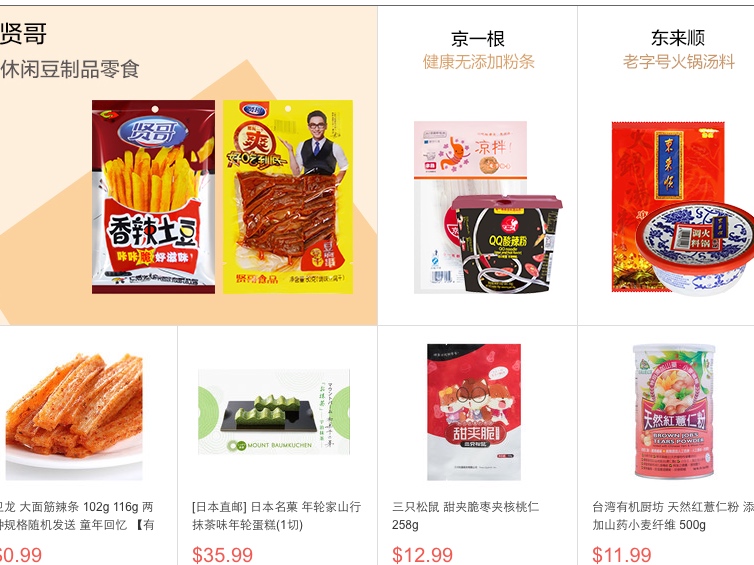 China-focused venture capital firm GGV Capital has led a US$10 million series A round in Yamibuy, an e-commerce platform focused on selling specialty Chinese and Asian goods to Asian consumers living in North America. Chinese private education firm New Oriental Education & Technology Group Inc. also participated in the round.
Last year, the total transaction value of all Chinese cross-border e-commerce platforms reached RMB6.3 trillion (US$930 billion), up 23.5% year-on-year. The number is expected to grow to over RMB8.8 trillion (US$1.2 trillion) by the year 2018, according to iiMedia Research.
"Currently, around 10% of Chinese people living in the U.S. are using Yamibuy. The number of Chinese people living abroad exceeded 60 million, and Yamibuy targets the whole overseas Asian community, which totals over 100 million. We believe that Yamibuy has great potential for future growth," said Hans Tung, a managing partner at GGV, in a company announcement.
Yamibuy was established in 2013 by a Chinese student who was studying in the U.S. to connect overseas Asian community with Asian specialty goods including snacks and food, beauty and health products, home appliances and books.
The company says that it currently has over 500,000 registered customers with as many as over 10,000 orders per day. It has also built warehouses with automated logistics systems to support the delivery of goods across the two continents.
The start-up plans to use the latest proceeds to upgrade its logistics systems and to expand its footstep in North America.