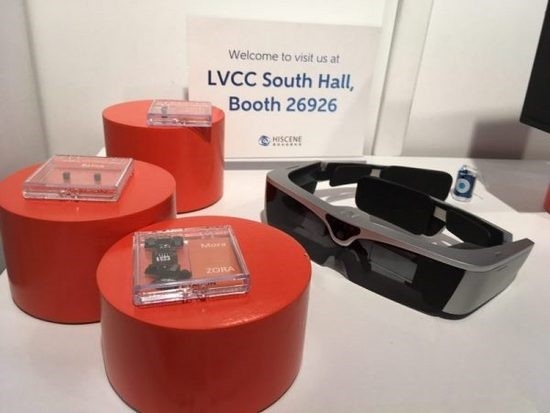 Lenovo Capital and Incubator Group have led a pre-A round worth tens of millions of RMB in Beijing NED+AR Display Technology Co., Ltd., a supplier of optical modules for augmented reality glasses.
"The smart Internet era has arrived. Augmented reality and virtual reality will be the next generation of computer platforms," said He Zhiqiang, president of Lenovo Capital, in an announcement, adding that AR can also be applied in many industries.
Total revenue generated last year from AR devices globally was around US$200 million, and that number is expected to exceed US$48 billion by the year 2021, a 240-fold increase in five years, according to International Data Corp.
Founded in 2015, NED+AR has developed a reflective optical waveguide module for AR displays. The product has a 30-degree field of vision, with a resolution rate of 720 pixels. Earlier this year, the company debuted a free form optical module for AR Display, which has a 40-degree field of vision and is 50% lighter compared with competing AR modules, the company claims.
Until recently, limitations in optical module technology has meant that AR devices cannot have a large field of vision and high resolution, while still be light and cheap. NED+AR's free form optical module solution overcomes this problem, the company says, and is used by AR smart glasses developers including Lenovo Group Ltd. and Google.
NED+AR plans to use the latest proceeds to invest in the development of its technology and products. In particular, it plans to invest RMB100 million (US$14 million) to build affordable AR products to help widen public usage of the technology.