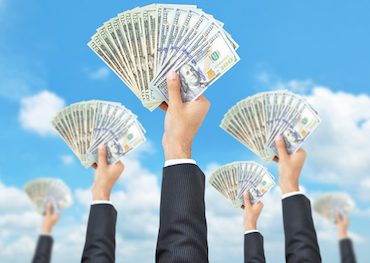 Chinese venture capital firm China Creation Ventures, founded six months ago by Zhou Wei, formerly a managing partner at venture firm Kleiner Perkins Caufield & Byers China, has reached first closing of its U.S. dollar dominated fund at nearly US$100 million.
The new fund follows the company's previous RMB-dominated fund, which completed fundraising at RMB1.5 billion (US$220 million) in April.
It is unclear what sectors will the new fund focus on, but the previous RMB fund focuses on early and growth stage investment opportunities in China's telecom, media and technology (TMT) sectors.
"China Creation Ventures' both RMB and U.S. dollar-dominated funds will aggressively look for investment opportunities," said Zhou in a company announcement.
"The reason that I founded China Creation is that I have observed the changes of environment in China for start-ups. For example, Weibo and WeChat started as social media exactly the same as Twitter, but now the Chinese platforms have developed into totally different platforms. Live streaming, mobile karaoke apps and bike sharing all started in China," Zhou said.
China Creation will primarily focus on supporting Chinese companies' globalization efforts, innovative technology, big data, artificial intelligence, and entertainment platforms.
The six-month-old firm has made more than ten investments so far, in companies including JD Finance, the financial services spin-off of JD.com Inc.; credit assessment service provider Ice Kredit and virtual reality video creating platform VeeR VR.
Earlier today, the firm said it led a US$25 million series A round in Perfect Corp., a Shanghai-based makeup trial app developer.