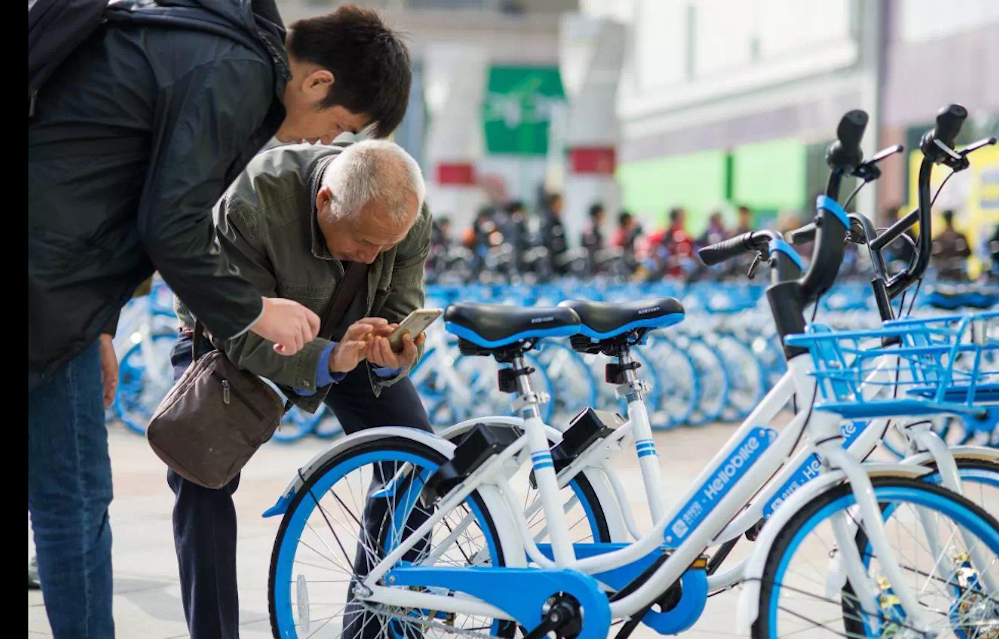 Chinese bike sharing firm Hellobike said it has raised RMB1 billion (US$152 million) in a D2 financing round led by Fosun Group and GGV Capital. The news came three weeks after the bike company raised US$350 million in a series D1 round, putting the company's fundraising total to just over a half billion U.S. dollars in the past month and placing it in a strong position to compete with industry leaders Mobike and ofo.
Hellobike, which just merged with peer Youon Bike in October, focuses on bike sharing operations in smaller cities in China. Its 10 million daily orders take place far away from the battlefields occupied by Mobike and ofo in major metropolitan in China including Beijing, Shanghai and Shenzhen.
Both Hellobike and Youon Bike are backed by Ant Financial. As a Mobike and Ofo merger appears unlikely, the latest investment in Hellobike has led to speculation that a merger between Hellobike and ofo, also backed by Alibaba and Ant Financial, is now a high possibility. If such a merger does materialize, Mobike will be in danger of being cornered and would need to find itself another partner to rival such a formidable combination.
There is reason for Alibaba to double down on bike sharing, as these operations provide frequent need for mobile payment and user stickiness is high. Bike sharing, which provides flexible "last mile" transportation solutions, is also a critical piece of the puzzle in providing smart transportation.
Tech giants including Tencent and Alibaba are vying to turn smart transportation, with elements of self-driving cars, ride sharing, bike sharing and other artificial intelligence-enabled functions such as voice command and machine vision, to reality. These considerations are behind the backing of Hellobike by WM Motor, a billion-dollar Chinese electric vehicle start-up.
Fosun Group, a Chinese conglomerate with interests in financial services, tourism and property, said it believes there is still great growth potential in the bike sharing market in China, especially in smaller cities where Hellobike operates. "We view Hellobike as an important entry point for our family-oriented clients, and believe that Hellobike will create great synergy with our ecosystem," a Fosun official said in a company announcement issued by Hellobike two days ago.
As of December, Hellobike operates in 150 cities in China with total registered users of 88 million. The company's bikes are available in 140 tourism destinations in China, and completes over 10 million orders daily.
The history of Hellobike's financing rounds is testament to how frantically Chinese capital pursues emerging hot sectors in order to avoid being out-competed. Hellobike was founded in 2016, and raised an undisclosed series A round in November 2016. Two months later, it raised a series A+ round, also with the amount unannounced, led by GGV Capital. In April 2017, it completed a series B financing round led by Chengwei Capital. Two months later, WM Motor made a strategic investment in Hellobike in a series B+ round. In October, the company merged with Youon Bike and raised US$350 million from Ant Financial and existing investors, before this latest RMB1 billion round.