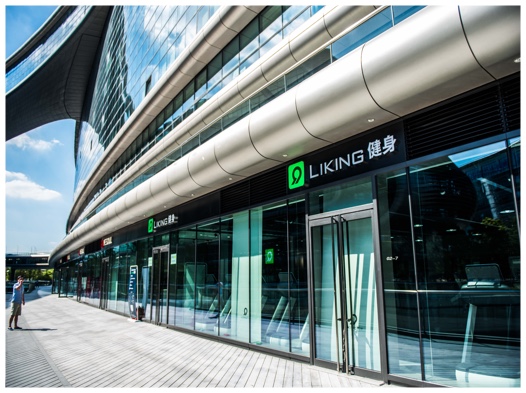 Chinese franchise smart gym operator Liking Fit has completed series B and C rounds worth RMB350 million (US$54 million), according to its investor Lightspeed China Partners's official WeChat account. 
The RMB300 million (US$47 million) series C round was led by Guangkong Zhongying Capital, a new technology, media and telecommunications fund co-funded by China Everbright Ltd., Focus Media Information Technology Co., and smart-city IoT solution provider Terminus Technologies Co., Ltd.. Sigma Square Capital and Lightspeed China Partners also participated.
The RMB$50 million (US$7.8 million) series B round was led by Sigma Square Capital and participated in by existing investors Cowin Capital, Zhonglu Capital and Lightspeed China Partners.
Founded in 2016, Liking Fit operates 24-hour smart gyms through a franchise business model. Liking Fit develops smart devices to connect users and franchisees to its gyms. Users can use a mobile app or smart watches to access the gym, facilities, storage room and shower and then monitor their health data on the cloud. Franchisees can monitor  and manage gyms through mobile devices.
Shared gym start-ups have attracted significant investor interest recently. Liking Fit's competitor Supermonkey raised a series C round worth hundreds of millions of RMB last month,  Lefit raised a RMB300 million (US$45 million) series C round and Misspao raised a RMB75 million (US$11.3 million) series A round in October. Among its competitors, Liking Fit is the only firm using a  franchise model, allowing for quicker expansion, according to the announcement.
Total revenue of fitness industry reached RMB30 billion (US$4.6 billion) in 2016, and it is expected to grow to RMB60 billion (US$9.3 billion) in 2020, according to a report by Zhongai Securities. But the market is highly fragmented as the top ten gym operators owned a combined of only 16% market share, which offers smaller players some opportunities.
"China's fitness industry has a great potential and Lightspeed China Partners is confident about gyms and other related businesses," said Zac Pan, associate partner at Lightspeed China Partners.
The franchise fee ranges from RMB753,000 (US$116.692) to RMB 1.1 million (US$ 170,445). Currently, Liking Fit has over 90 gyms in operation and about 100 gyms under construction across 100 cities in China, the company says.