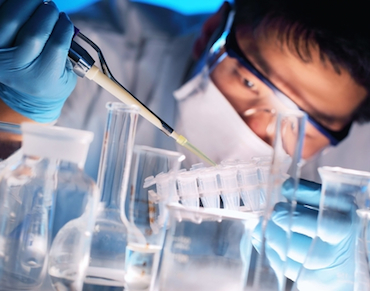 Ping An Ventures, the direct investment arm of Ping An Insurance (Group) Company of China, Ltd., has led a US$100 million series A round in Philadelphia-based biotherapeutics company Tmunity Therapeutics.American biopharmaceutical company Gilead Sciences, Inc., Parker Institute for Cancer Immunotherapy, and Be The Match BioTherapies also participated in the round, according to an announcement by Tmunity. Seed investors in Tmunity include Shanghai-based Lilly Asia Ventures and the University of Pennsylvania.
"Tmunity is unlike any other cell-based immunotherapy 'start-up' because of the unrivaled expertise of its scientific founders and leadership team in cell and gene therapy and its proven translational and manufacturing success in T cell medicine," said Jiang Zhang, managing partner of Ping An Ventures. "We were also attracted to the global potential of the pipeline, especially the T cell therapies in oncology in China, as well as the scope beyond oncology into autoimmune and infectious diseases, as we begin to expand our investment portfolio."
Tmunity is developing a diversified portfolio of treatments for T cell activation and direction in the body, according to the company's website.  The proceeds from the round will be used to advance and expand the business and operational structure of Tmunity to support the translation, development and manufacture of its portfolio of T cell based immunotherapies for the treatment of cancer.
"Our mix of investors brings together global leaders in healthcare services and biopharmaceuticals in Ping An Ventures and Gilead, the visionary philanthropy of the Parker Institute for Cancer Immunotherapy, and Be The Match BioTherapies." said Usman "Oz" Azam, M.D., president and chief executive officer of Tmunity.  "Together, they share a common passion to work together to drive the next-generation of personalized therapies for patients."