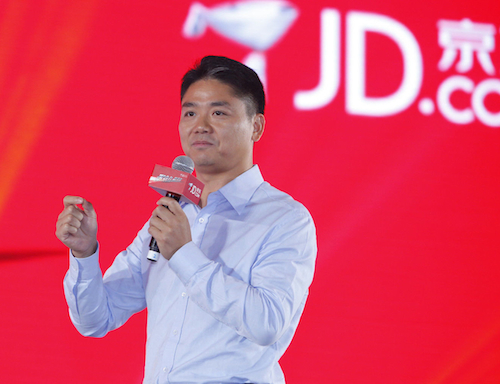 Chinese online retail and logistics giant JD.com has outlined plans to expand in Europe over the coming years, setting the stage for a showdown with both Amazon and Chinese online retail rival Alibaba.
Speaking with media, Richard Liu, founder and chief executive of JD, said his company will launch its first European e-commerce sales and delivery services in France, then roll out services in the United Kingdom and Germany. Liu estimated the company would spend at least 1 billion euros (US$1.23 billion) to build a logistics network in France over the next two years.
The company also plans to establish an artificial intelligence research center in Cambridge, England, to open in 2019. Liu told the press that AI talent in Europe was now more affordable than in the US and China.
JD.com has been making extensive investments in artificial intelligence, which Liu has said will revolutionize the online retail and logistics industries. Last July, Liu predicted that because of the increased us of artificial intelligence, JD.com's revenue would expand by 1,000%, while its employee head count will fall by one third over the next ten years. The cuts will be achieved via the use of unmanned warehouses, self-driving trucks, delivery robots and drones, he said at an industry conference in Shanghai.
In October, JD Finance, the financial services unit of JD.com Inc., hired Bo Liefeng, former principal research scientist at Amazon.com Inc., as chief scientist of its artificial intelligence lab. While at Amazon, Bo served as principal research scientist leading the team engaged in algorithm research for cashier-free stores Amazon Go.