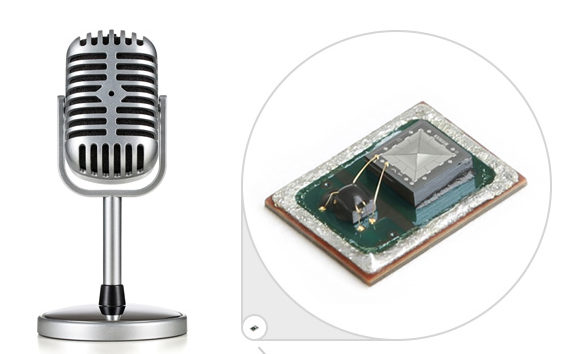 U.S. microphone maker Vesper has completed a US$ 23 million series B round of financing led by American Family Ventures, with Chinese tech giant Baidu also participating.
Other investors include Amazon's Alexa Fund;  Bose Ventures, the venture arm of headphone and speaker maker Bose; microphone maker Shure; machine interface company Synaptics; Boston-area investment firms Accomplice and Hyperplane Venture Capital. The round brings Vesper's total funding to date to $40M.
Vesper said it will use the proceedings to expand the production of its MEMS (Microelectromechanical Systems) microphones, which are usually used for smart speakers, Internet of Things(IoT) devices and connected devices. The funds will also be used for research and development, hiring, and setting up sale offices in China and South Korea.
Baidu has been ramping up its investment in AI research. In 2017, the Chinese search giant launched DuerOS, an open operating platform that allows users to employ natural language to perform tasks such as searching for information, checking traffic conditions, getting weather updates and more. By investing in Vesper, Baidu may be able to update its microphone technology for its smart home products, industry watchers have predicted.
In 2016, Baidu set up Baidu Ventures, which raised US$200 million to invest in AI-related early-stage projects. Last month, it announced plans to set up a new fund worth of US$500 million in its first phrase to invest in Internet and artificial intelligence start-ups. At the end of last year, Baidu teamed up with China Life Insurance Co., Ltd. to jointly launch a RMB14 billion (US$2.12 billion) investment fund to back companies in the mobile Internet, artificial intelligence, fintech and other advanced technology sectors.
Boston-based Vesper was established in 2014. With 27 employees, Vesper offers the first MEMS microphones for use in smartphones and other connected devices, the company said on its official website.