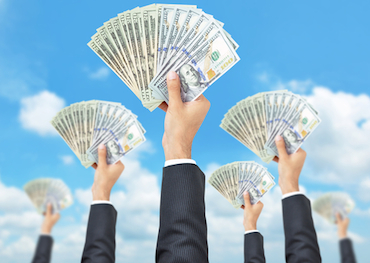 China Merchants Group has teamed up with London-based Centricus Asset Management Ltd. and Beijing-based SPF Group to set up a RMB100 billion (US$15 billion) fund to invest in Chinese technology companies, according to a report by the Financial Times.
The fund, dubbed as "China New Era Technology Fund," is China's move to compete with SoftBank's US$100 billion Vision Fund. The fund will also invest at international deals.
Centricus is a investment firm focused on private equity and advisory. It manages over US$20 billion assets and has structured deals including fundraising and advising on SoftBank's Vision Fund.
SPF Group is a small fund manager that counts Joshua Fink, the son of BlackRock founder Larry Fink, as one of its partners.
China Merchants Group has pledged RMB40 billion of the fund, and Centricus and SPF Group will be raise the remaining RMB60 billion from governments, universities and other technology companies, according to the report.
In May, media reported that Masayoshi Son, the founder and CEO of SoftBank Group Corp., is considering launching the second version of Vision Fund. He has held preliminary discussions with investors about committing to a second fund as early as 2019.