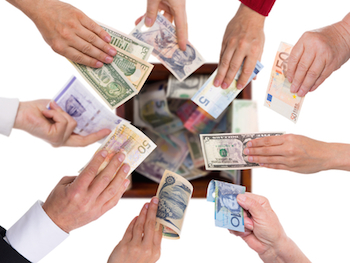 Beijing-based venture capital China Creation Ventures (CCV) announced that it has raised nearly US$200 million for its new fund to invest in early-stage companies in telecommunication, media and technology sectors in China.
CCV said the capital was secured from institutional investors and family foundations. Since its inception in April 2017, CCV has raised a total of RMB3 billion (US$440 million) for its U.S. dollar and RMB denominated funds.
CCV was founded by Wei Zhou, a former KPCB China managing partner, with his years-long team at KPCB. It focuses on early-stage and growth-stage investment in the TMT area in China,including new technology, new finance, new entertainment, new generation and new overseas expansion related opportunities.
Its portfolios include retailer JD.com (NASDAQ: JD) and its financial arm JD Finance, online audio platform Ximalaya FM, social networking platform Tan Tan Mobile Social, as well as fintech firms CreditEase (NYSE: YRD) and Rong360(NYSE: JT).
In recent years, the main consumer groups have shifted to the Z generation, who are used to mobile payment and with increasing per capital consumption, contributing to the exponential growth of Internet companies, said Zhou. "We believe the era of large-scale profitability of Chinese start-ups just begins, and new generations and new technologies will be the two main drivers for China's innovation and entrepreneurship."
In the past eight months, CVC has exited from three investments, including Chinese fintech firm Rong360, Chinese social networking app Tantan and big data platform Guozhengtong.