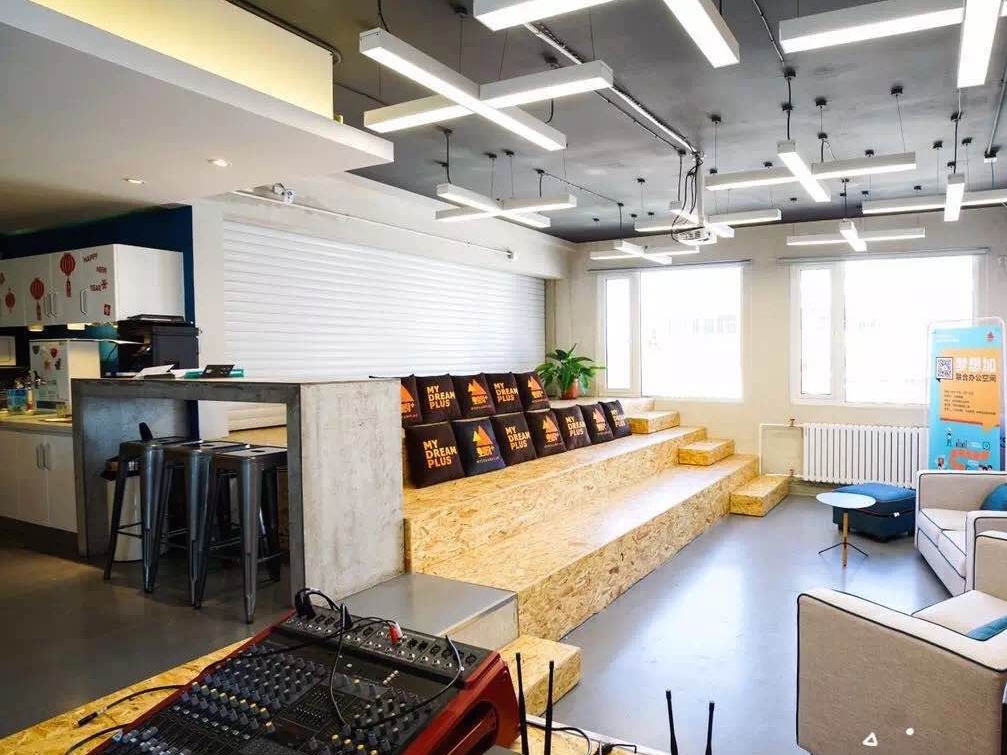 Hillhouse Capital has joined General Atlantic to lead a US$120 million series C round in Chinese co-working space Mydream+.
Existing investors including Joy Capital, Ocean Link, K2VC and M31 Capital also participated in the round, according to Mydream+'s announced today on its official WeChat account.
Proceeds of this round will be used for expanding its operation in the existing cities, as well as R&D development to upgrade its smart office capabilities.
This round came only five months after Mydream+ completed a RMB300 million (US$48 million) series B funding round led by Ocean Link.
Founded in 2015, Mydream+ operates near 40 co-working spaces of around 300,000 square meters in five cities including Beijing, Shanghai, Chengdu, Hangzhou, and Xi'an. Its customers include start-ups such as video streaming platform Kuaishou and electronic vehicle manufacturer NIO, and state-owned enterprises such as China National Cereals, Oils and Foodstuffs Corporation. Mydream+ claims occupancy rates of all its co-working spaces is over 95%.
"Co-working space industry is booming worldwide, especially in China where economy is developing rapidly and the market environment is more dynamic. Mydream+ provides office solutions for companies from start-ups to medium and large-sized companies," said Hillhouse Capital in a statement. "Mydream+ also leverages technology to effectively distribute office resources effectively and improve operation and management efficiency. We believe it has a chance to scale its business with innovation breakthrough."
Competition amongst China's co-working space has intensified and it is further expected to accelerate. In June, Mydream+'s peer Nashwork raised a RMB500 million (US$78 million) series B+ round led by Sino-Ocean Capital, the investment arm of real estate state-owned enterprise Sino-Ocean Group Holding. Also, Beijing-based Kr Space Ltd. is pushing into Hong Kong aggressively by adding three new office leases that it hopes to convert to co-working spaces.
In April, WeWork China acquired Naked Hub. Another Chinese player Ucommune, formerly known as Urwork, has completed four acquisitions this year, including Shanghai-based Workingdom, Beijing-based Woo Space and New Space, and Shenzhen-based Wedo.