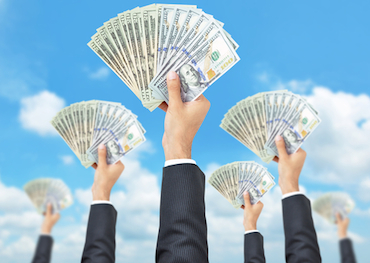 Venture capital firm GGV Capital is looking to raise seven new funds targeting total fundraising of US$1.88 billion, according to a security filing dated August 13.
The funds listed in the document include GGV Capital VII, GGV Capital VII-A, GGV Capital VII Plus, GGV Capital VII-A Plus, GGV Discovery II, GGV Discovery II-A, and GGV Capital VII Entrepreneurs Fund. These funds have yet raised any capital so far, according to the documents.
Founded in 2000, GGV Capital is a venture capital firm based in Silicon Valley and China. With US$3.8 billion under management across eight funds, its portfolio includes Airbnb, Alibaba, Didi Chuxing, Toutiao, and Manbang.
In May, the company completed raising about RMB1.5 billion (US$236.3 million) for its debut RMB fund. That fund invests in early stage and growth stage start-ups in Internet services, consumption upgrade, advanced technologies, smart hardware, enterprise services and digital services.
GGV Capital's recent investments in China include co-leading a US$20 million series B round in Beijing-based Chinese children's graded on-line reading platform Koala Reading this month, and leading a US$14 million series B round in Chinese ioranges Automation in July.
In May, it led a RMB100 million (US$15.7 million) series B round in Shanghai-based artificial intelligence-powered medical data solutions provider Synyi.
As of April, GGV Capital had stakes in 22 unicorns, and 29 firms it previously invested had completed initial public offering, the firm said previously.