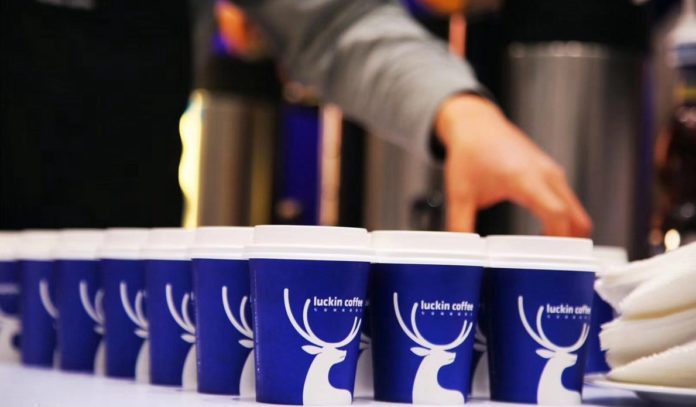 Chinese coffee chain stores operator Luckin Coffee has secured a US$200 million series B round of financing from several investors including China's Joy Capital, Centurium Capital, Singapore's sovereign wealth fund GIC and China's investment banking firm China International Capital Corporation Limited.
Luckin Coffee, which reached a unicorn valuation of US$1 billion after its series A round of financing in July, has seen its valuation more than double to hit US$2.2 billion after the series B round. Along with the new investment, Liu Erhai, founder and executive partner of Joy Capital, will secure a seat in Luckin Coffee's board of directors.
China's coffee consumption is expected to reach RMB1 trillion (US$150 billion) by 2025, compared with the RMB70 billion (US$10.5 billion) consumption recorded in 2015, according to a report released by International Coffee Organization.
Known as China's answer to Startbucks, Luckin Coffee was officially launched in January 2018 to serve freshly roasted and ground coffee along with bakery products. The brand, owned and operated by Beijing-based Ruixing Coffee Company, already has more than 1,700 chain stores in 21 cities across China as of the end of November.
One of Luckin Coffee's major competitors, Starbucks, whose mainland adventure began in 1999, has more than 3,400 outlets in 140 cities as of early December. Both the two companies have further expansion plans in China: Luckin Coffee is aiming for 2,000 stores by the year end while Starbucks is planning to have 6,000 stores by 2022.
"Luckin Coffee will further expand capital investment in research and development of products, technology innovation and business expansion to optimize our products and improve consumer experience," said Qian Zhiya, founder and chief executive officer of Luckin Coffee.
Luckin Coffee joined forces with Hong Kong-based artificial intelligence (AI) unicorn SenseTime to introduce an AI-powered face recognition machine in early November, to automatically recommend coffee to customers.