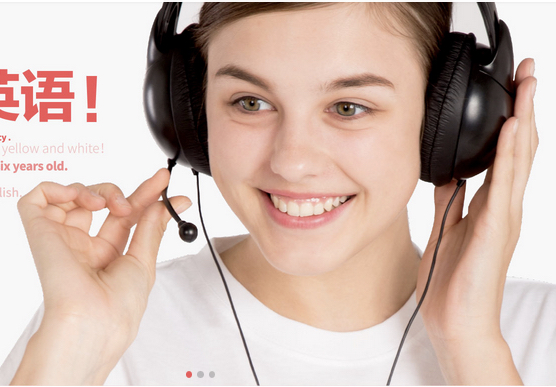 China's Online English tutoring platform DaDa, formerly DaDaABC, has completed a US$255 million series D round of financing, led by Warburg Pincus. Existing investors TAL Education Company, an education and technology firm listed on the New York Stock Exchange, and Yonghua Capital, also participated in the round.
The company confirmed the information to Chinese media outlet Jiemian yesterday.
Established in 2013, Shanghai-based DaDa operates an artificial intelligence-powered online-streaming portal that helps K-12 children aged 4 to 16 to learn English from native speakers. It tailors its services to follow overseas curriculum, partnering with the American TESOL Institute, Pearson Test of English Academic, Highlights, and National Geographic Learning.
The company owns a research and development center called Brain Spark Lab in Hong Kong, focusing on teacher training, education research and the design and implementation of assessment systems.
Starting with English, the company also launched French and Spanish learning courses in 2017 in an effort to meet a rising demand among Chinese students to master a second foreign language. It plans to venture into more subjects, as well as a publication business. In April 2018, It teamed up with Mad Science, a Canadian brand for children's science education, and McGraw-Hill Education, a American educational publisher, to work on customized educational content for DaDa's online classes.
The company raised US$100 million in a series C round led by Tiger Global Management and TAL Education in January 2018.
Previous rounds of funding include a series B+ round in December 2016 worth millions of yuan from Shenzhen-based venture firm Oriental Fortune Capital and Yonghua Capital. Earlier in the same year, it raised a series B round worth millions of yuan from Yonghua Capital. It received a series A round worth tens of millions of yuan from Qingsong fund, Feima Fund and Dragonrise Capital in 2015.
Education giants, such as TAL Education, New Oriental Education & Technology Group Inc. and China Distance Education Holdings Limited, are among the key players operating in China's K-12 tutoring market. China's online K-12 education market has seen a growth rate of over 30% since 2012 and will maintain a growth rate of over 40% until 2020, according to a report by market research and consulting company iResearch.