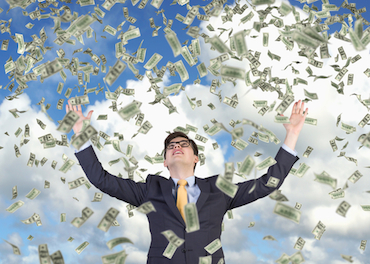 Gaocheng Capital, a Chinese investment firm founded by former Hillhouse Capital partner Hong Jing, has reached the first close of its maiden USD-denominated fund, "Gaocheng Fund I," with US$100.25 million in commitments, shows an SEC filing dated on February 14.
Gaocheng Capital, founded in 2018 and headquartered in Beijing, specializes in investments in enterprise service and technological innovation in China. Prior to the Gaocheng Fund I, the company has already collected RMB2 billion (US$295.28 million) for its RMB-denominated funds, said its founder Hong Jing at an event in Beijing in January.
"World-class service companies will emerge in China in the following 15 to 20 years, which will benefit companies across all walks of life through technological innovation. This will become a huge trend," said Hong at the event.
This alumna of one of the Chinese top academic institutions, Tsinghua University, led or participated in Hillhouse's investments in some of the country's tech juggernauts including ride-hailing firm Didi Chuxing, group buying website Meituan-Dianping, and e-commerce giant Alibaba Group. Previously, Hong worked at Warburg Pincus LLC and Mckinsey & Co. She obtained an MBA degree from Harward Business school in 2005.
The Beijing-based Gaocheng Capital led a RMB200 million (US$29 million) series B round of financing in Chinese mobile security solutions provider Zhizhangyi Technology in October 2018, after a US$87 million series C round of financing in Chinese financial services platform Huisuanzhang in September 2018.
Yitu Technology, a Shanghai-based facial recognition firm that was listed in China Money Network's "China AI Top 50," is also one of its portfolio companies.