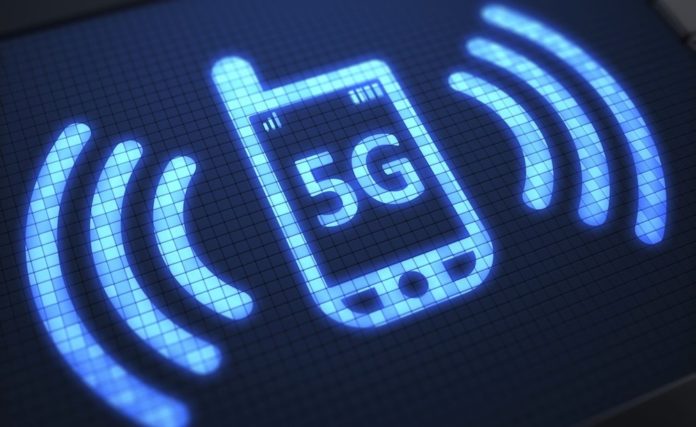 China is set to debut what it bills as "the world's first 5G railway station" in Shanghai in late 2019, through the deployment of a 5G digital indoor system to provide ultra-fast data speeds to passengers, the country's state-owned media People's Daily reported on Tuesday.
The 5G digital indoor system (DIS), expected to provide data speeds up to 100 times faster than those currently available, was jointly developed by the world's largest telecommunications equipment supplier Huawei and the state-owned China Mobile's Shanghai unit. The system is estimated to achieve comprehensive indoor 5G coverage within the whole station by the end of 2019, said Huawei in a statement released on Monday.
The deployment, started on February 18, is taking place at Shanghai Hongqiao Railway Station — one of Asia's biggest traffic hubs in terms of passenger throughput. The station handles over 60 million passengers every year, with over 330,000 people passing through each day during peak seasons.
Huawei said that the 5G DIS technology can achieve a network peak rate of 1.2 gigabits per second (Gbps). This enables passengers to download a 2GB high-definition film in less than 20 seconds after logging on to a network supported by the system.
The 5G railway station is coming as China has ramped up efforts to take the lead in the world's 5G construction. China unveiled its first 5G smart highway project in the country's central landlocked Hubei province earlier this month. Beijing also announced in January that it will start granting temporary licenses to promote the application and construction of 5G this year, and products like 5G-powered smartphones and tablets are expected to be put on the Chinese market in the second half of 2019.
"5G will open a new era for mobile Internet, underpinned by digital transformation. 5G networks will connect one billion places, five billion people, and 50 billion objects, and bring digital to every person, home, and organization for a fully connected, intelligent world," said Huawei's chief 5G scientist Tong Wen in the statement.
The Shenzhen-based telecoms gear maker said that it has already sealed 30 5G contracts with more than 25,000 5G base stations shipped to clients around the world as of mid-January 2019. It also claimed to have 2,570 patents on 5G.