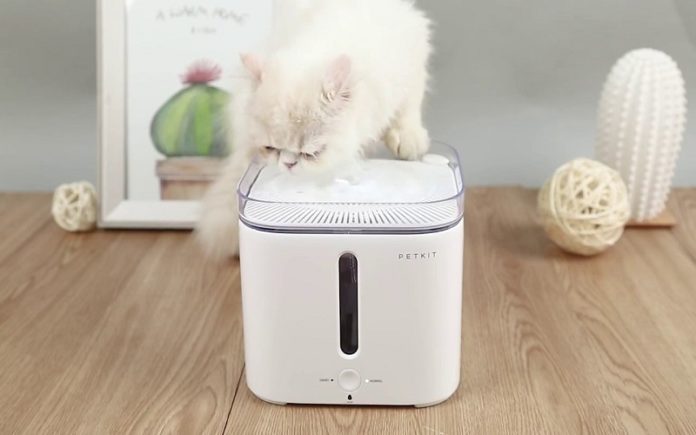 PETKIT, a Chinese brand specialized in producing smart products for pets, has raised a US$20 million series C financing round led by Chinese venture capital firm Qiming Venture Partners, said the investor in a statement released on its WeChat official account today.
The company's previous investor, GGV Capital, the venture capital firm behind Chinese smartphone maker Xiaomi, also participated in this round. Chinese financial service firm Taihe Capital served as the exclusive financial adviser of the deal.
Founded in August 2013, the Shanghai-based PETKIT entered the pet industry by designing and producing smart pet products such as automatic pet feeders and water fountains. The company then expanded its business to deliver products in six domains including pets' feeding, watering, living, traveling, cleaning, and playing.
PETKIT developed an activity monitor, a small device attached to the pet's collar to track its activity level and health condition. With cloud computing technology, the activity data will be analyzed and translated to calorie consumption information, pet health index, and mood index. This enables pet owners to get a better understanding of the physical and mental condition of their pets.
The company claims to have served more than two million families across over 40 countries, with overall revenue of RMB220 million (US$33 million) in 2018, according to the statement.
Proceeds of this round will be used in the research and development of new products. The company also plans to focus on expanding overseas markets after the completion of the new round.
The company previously raised a RMB100 million (US$15 million) series B round led by New Alliance Capital and Atlas Capital in 2017, and a US$2 million series A round led by Sailing Capital in 2016.