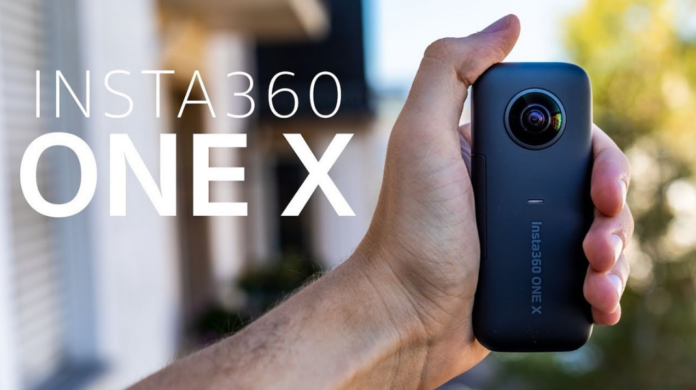 Insta360, a Chinese GoPro-rival that specializes in 360-degree cameras, announced on Wednesday that it has raised US$30 million in a series C+ round of financing from a group of Chinese investors as the company is considering a domestic initial public offering (IPO) as early as next year.
The new round attracted investment from venture capital firm Everest Venture Capital, Shenzhen-based MG Holdings and investment firm Huajin Capital.
The Shenzhen-based maker of 360-degree cameras and virtual reality devices is considering floating its shares. But it has not made a final decision on venue, which could include China's upcoming new high-tech board or the existing Growth Enterprises Board in Shenzhen, said its founder Liu Jingkang in an interview with Bloomberg.
Insta360, formally known as Shenzhen Arashi Vision Co., was founded in 2014 and developed a four-pronged business that covers 360-degree cameras for professionals and amateur users creating virtual reality content, action cameras for sports lovers, and smartphone accessories for average consumers. The company has also recently expanded its products into the so-called action cameras — stand-alone hardware designed to capture fast-moving sports or activities. This has drawn favorable comparisons to GoPro, the brand that took action photography into the mainstream.
The company has become profitable since 2017 and has recorded a compound annual growth rate (CAGR) in terms of revenue of 130% between 2016 and 2018, according to Liu cited by CNBC.
Proceeds of the new round will be used in research and development, marketing and after-sales services in its key international markets, including the U.S. and Japan. The two countries are Insta360's second and third largest markets behind China. Part of the funding will also be used to bring more advanced artificial intelligence (AI) capabilities to its software and hardware.
Insta360 received a strategic investment from Chinese retailer Suning Holdings Group in July 2016, four months after it raised hundreds of millions of yuan in a series B round from Qiming Venture Partners, IDG Capital, and Chinese online service provider Xunlei Limited in March.
The company completed a US$8 million series A round from Qiming Venture Partners in March 2015. It also closed an angel round in 2014.