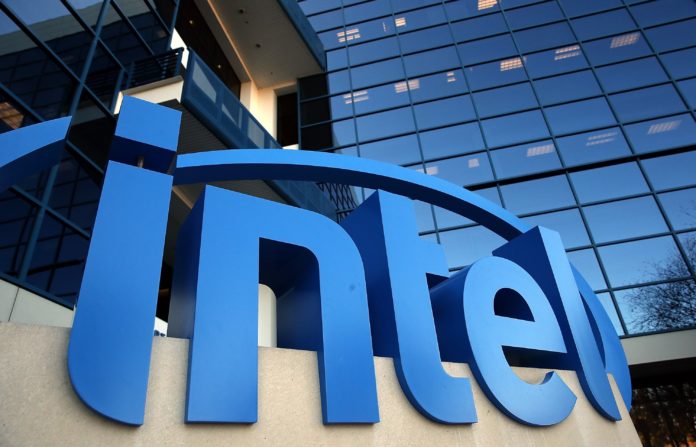 Intel Capital, Intel Corporation's global investment organization, has made new investments totaling US$117 million in 14 technology start-ups including two Chinese firms, namely Cloudpick Limited and Zhuhai EEasy Technology Co Ltd, said Intel Capital in a statement released earlier this week.
Intel Capital, which injects US$300 million to US$500 million into innovative companies each year, said the new investments extend its recent strategy of "taking larger, more strategic positions in portfolio start-ups." Besides the two Chinese companies, the other 11 start-ups are mainly from the United States, operating in fields like artificial intelligence (AI), communications, healthcare, and manufacturing.
"The 14 companies joining Intel Capital's portfolio are creating powerful AI platforms; new ways to see and analyze materials for the built world and our bodies; more efficient and greener manufacturing technologies; and disruptive new approaches to chip design," said Wendell Brooks, Intel senior vice president and president of Intel Capital, in the statement.
Shanghai-based Cloudpick, founded in July 2017, serves as a smart retail technology provider. The company utilizes proprietary technologies in computer vision, deep learning, and sensor fusion to enable highly digitized, intelligent, cashier-free stores with grab-and-go shopping experiences.
Cloudpick has applied its solutions in 12 smart convenience stores in Chinese cities, such as Shanghai, Beijing and Shenzhen, said Cloudpick founder and CEO Jeff Feng Linan in an interview with Chinese tech-focused online publication 36Kr in November 2018. The company plans to deliver solutions to another 300 stores across China, Japan, South Korea and the United States in 2019.
The investment from Intel Capital is a series A round in the smart retail upstart. Previously, the company raised a series pre-A round in June 2018 and an angel round in May 2017, from Chinese venture capital investors including Sequoia Capital China-backed ZhenFund, and GSR Ventures, the backer behind Chinese ride-hailing juggernaut Didi Chuxing and bike-sharing giant ofo.
EEasy Technology, launched in July 2016, is an AI system-on-chip (SoC) design house and total solution provider. The company offers services like AI acceleration, image and graphic processing, video encoding and decoding, and mixed-signal ultra large scale integration (ULSI) design. EEasy Technology is expected to realize the mass production of its AI SoCs for video, automotive and smart devices in late 2019.
ULSI technology refers loosely to placing more than about one million circuit elements on a single chip. The Intel 486 and Pentium microprocessors, for example, use ULSI technology.
In February 2018, the company raised an angel round worth tens of millions of yuan from Chinese investors including early-stage venture capital firm Northern Light Venture Capital and private equity firm Delta Capital. Northern Light Venture Capital currently operates five RMB-denominated funds and five USD-denominated funds, with RMB30 billion (US$4.46 billion) under management.