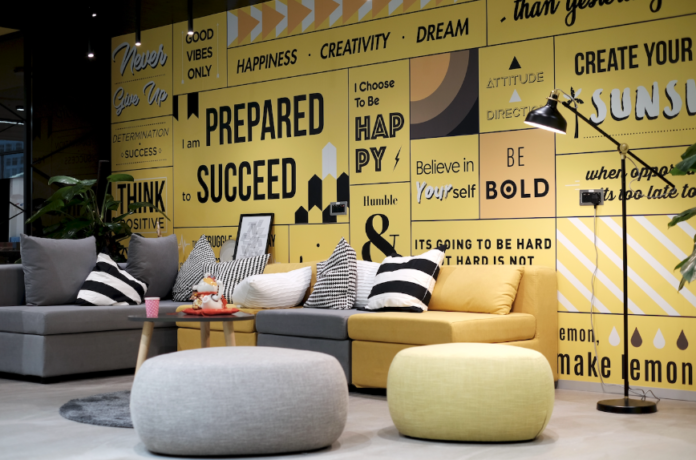 Chinese co-working unicorn Ucommune has raised a new investment worth over RMB200 million (US$29.77 million) from a real estate affiliate of Chinese industrial conglomerate Beijing Xingpai Group, according to people with direct knowledge of the matter.
The new investment will help Ucommune better utilize the start-up resources on its platform. The company will also further finance the construction of its co-working locations, and help promote the development of the Chinese co-working industry, the sources told China Money Network on Thursday.
This is the third investment that Beijing Xingpai Group injected into Ucommune. Previously, the Beijing-based company participated in an RMB1.2 billion (US$178.61 million) series pre-C round of financing in Ucommune in August 2017. In May 2017, Beijing Xingpai Group invested nearly RMB800 million (US$119.07 million) to pick up shares in Ucommune and "5Lmeet," a one-stop co-living space and lifestyle brand created by Ucommune founder Mao Daqing in December 2015.
Ucommune was founded in early 2015 to offer co-working space solutions, such long-term leasing, hot desk, and corporate customization services, to small-to-medium enterprises in countries including China, Singapore, Britain, and the United States. The Beijing-based company, currently listed on China Money Network's China Unicorn Ranking, serves over 10,000 enterprises through 200 co-working locations in 37 cities worldwide, according to information on its website.
The co-working space operator is seeking to "export" the value of the thousands of start-ups and entrepreneurs on its platform, said Josh Zhang Peng, chief strategy officer of Ucommune in a recent interview. The company launched an education affiliate named "Ucommune Academy" in early March, to provide Chinese schools and students with entrepreneurship and innovation education services.
Most recently, Ucommune completed a US$200 million series D round led by Hong Kong-based All-Stars Investment to reach a valuation of US$3 billion in November 2018.