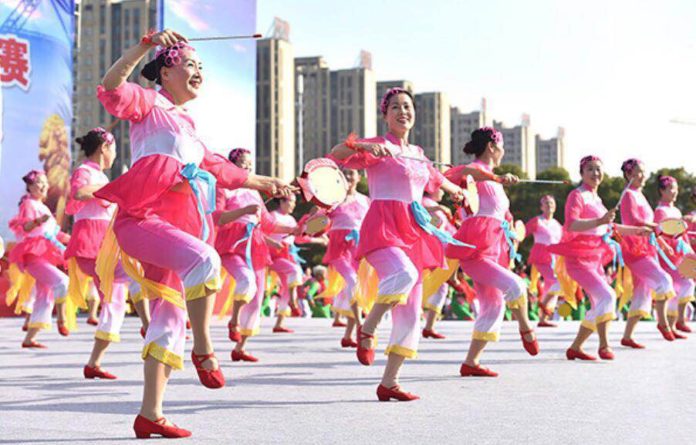 Chinese internet giant Tencent has led a series C round of financing in the country's senior citizen-orientied online dance video platform Tangdou, bringing the total capital raised by the company to nearly US$100 million, according to a statement released on Monday.
Financial details of the new round remained undisclosed. Chinese venture capital firm Shunwei Capital, California-based GGV Capital, and Boston-based investment firm IDG Capital also participated in the new round, said TH Capital in the statement released on its WeChat official account. TH Capital served as the exclusive financial adviser of the deal.
Tangdou, operated by Beijing Mengzhichuang Digital Technology Co Ltd, primarily provides dance lessons for Chinese senior citizens through an online platform. Based on its online dance video service, Tangdou expanded the business scope to cover more user-generated original content for middle-aged and senior people in fields like healthcare, diet, exercise, and clothes selection and matching.
The company said in the statement that it currently serves over 200 million middle-aged and senior users who spend an average of more than 33 minutes on the Tangdou platform every day. Among them are nearly 400,000 users who constantly generate content. Tangdou is exploring an e-commerce business model, and other commercialization possibilities including offline dance training and tourism services.
The Tangdou platform represents "a new way of socializing" for Chinese middle-aged and senior people, said Jeffrey Li Zhaohui, managing partner of Tencent Investment, in the statement. "The platform has formed a stable social circle based on the online dance lessons service."
Tangdou raised US$5 million in a series B+ round from IDG Capital and Vertex Venture Holdings, a venture capital fund manager owned by Singapore's Temasek Holdings, in November 2016. The company also completed a US$15 million series B round from Redpoint, Shunwei Capital, Beijing-based Legend Capital, and Chinese venture capital firm Engage Capital in October 2016. It secured US$5 million in a series A round from Engage Capital in September 2015.