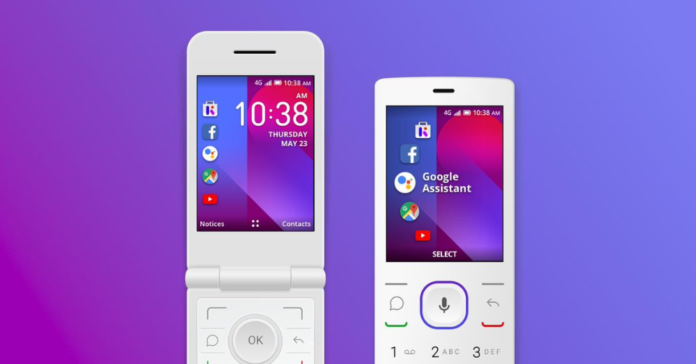 KaiOS Technologies, a web-based mobile operating system developer with offices in Hong Kong and the United States, announced on Wednesday that it has raised US$50 million in a series B funding round led by Cathay Innovation, a global venture capital affiliate of Cathay Capital Private Equity.
The existing shareholders of KaiOS, Google and television manufacturer TCL Holdings, also poured money into the new round, said KaiOS in a statement released on its official website.
KaiOS, founded in 2014 and headquartered in San Diego, operates a namesake flagship product "KaiOS," which is a mobile operating system for smart feature phones with over 100 million devices shipped in over 100 countries as of May 2019.
Eyeing the billions of people without internet in emerging markets, the KaiOS system is based on HTML5 and other open web technologies to enable devices to consume limited memory while still offering a rich user experience through access to apps like the Google Assistant, YouTube, Facebook, Google Maps, and Twitter. The system also targets consumers in established markets who seek an alternative to smartphones.
The investment came as the smart feature phone segment accounted for nearly one-quarter of all handset shipments by the third quarter of 2018, which presents a US$28 billion market opportunity in the coming three years, according to a recent Counterpoint study. This indicates that the global demand for a sophisticated yet cost-effective smartphone alternative is on the rise.
KaiOS, which has built a presence in new markets such as India and Africa, counts companies like Google, Facebook, Twitter, Indian mobile network operator Reliance Jio, UK mobile network operator Orange, South African multinational mobile telecom firm MTN, and Qualcomm, among its partners.
"KaiOS is already the third mobile OS globally and one of the most impactful tech startups in the world. It has the potential to transform the lives of billions of people by giving them access to the internet for the first time," said Denis Barrier, co-founder and CEO of Cathay Innovation, in the aforementioned statement.
The transaction took the total capital raised by KaiOS to US$79 million, according to Crunchbase. The start-up raised US$22 million in a series A round from Google in June 2018, only three months after it completed a US$7 million corporate round from Reliance Retail, the largest retailer in India in terms of revenue.
Proceeds will be used to help KaiOS expand into new markets, and invest in product portfolio research and development. The company also plans to mature its ecosystem by accelerating the growth of the KaiOS developer community.