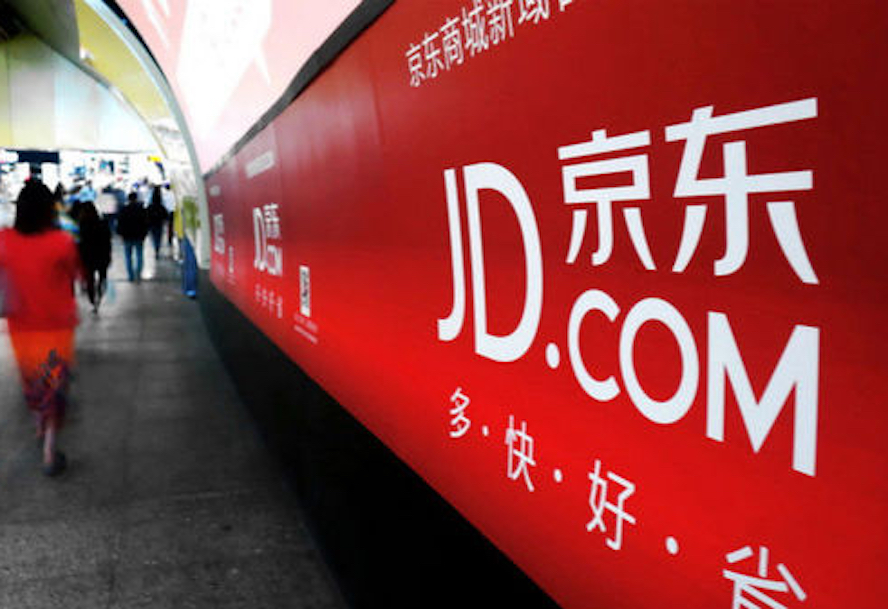 Chinese e-commerce giant JD.com announced on late Thursday that it has made a strategic investment in Lecoo, a smart retail unit of Hong Kong-based technology firm Lenovo, in an attempt to combine the two companies' strengths in online and offline retail in China.
Financial details of the transaction remained undisclosed. The investment will see the two parties carry out "all-round and in-depth cooperation" in the development of products, technologies, supply chain, logistics, and brick-and-mortar stores to provide a better shopping experience to customers, said JD.com in a statement released on its WeChat official account.
The strategic investment represents the start of "a new journey in the online and offline cooperation" between JD.com and Lenovo, said JD.com. The e-commerce firm had forged a cooperative relationship with Lenovo in the online retail segment before the inception of Lecoo in December 2017. The two companies opened a new chapter in the online plus offline retail space when they sealed an agreement in August 2017 to jointly launch offline chain stores.
Lecoo recorded 30 direct-sale stores, over 120 franchised outlets, and about 6,000 authorized shops in 2018, according to Lecoo vice president Zhang Jibing cited by Chinese online publication wallstreetcn. Zhang said the company aims to operate 1,000 direct-sale stores, and 15,000 unmanned smart retail shelves by 2020.
The strengthened cooperation between JD.com and Lenovo came as Chinese e-commerce companies are all racing to integrate their online advantages with offline resources. Chinese online retail powerhouse Alibaba joined forces with China's state-owned retailer Bailian Group to kick off their first offline convenience store in March 2019, the latest of a series of efforts to expand its offline presence. The company also purchased stakes in offline retail players like Easyhome, Yonghui Superstore, and Sun Art Retail Group.
"The era of e-commerce only has passed. The next decade will be the era of new retail, in which retail companies must combine online with offline," said Jack Ma Yun at an event in Hangzhou in October 2016.
JD.com, as well, is unwilling to lag behind amid the new retail trend. The company signed an agreement in April 2019 to invest RMB1.27 billion (US$189.69 million) in Chinese offline retail chain Jiangsu Five Star Appliance Co Ltd, seeking to raise the stakes in the country's offline household appliances market to take on its homegrown competitor Suning.com. The company also teamed up with Intel Corporation in December 2018 to launch a joint lab for the development of smart retail solutions.