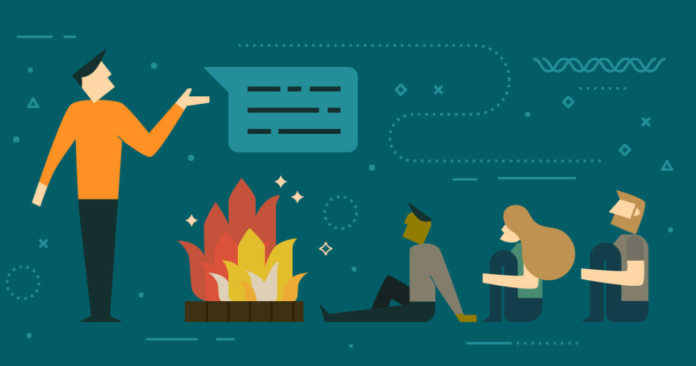 Chinese venture capital firm Qiming Venture Partners has led a US$15 million series B round of financing in Pratilipi, a Bengaluru-based self-publishing platform that unites writers in India to contribute stories in regional languages.
The five-year-old start-up has so far raised about US$21 million in total. The new round also attracted participation from the company's existing investors, namely Mumbai-based venture capital firm Nexus Venture Partners, asset management company Omidyar Network India, China's Shunwei Capital, early-stage investment firm Contrarian Vriddhi Fund, and Indian seed-stage fund WEH Ventures.
Pratilipi, which means "you become what you read" in Sanskrit, offers a self-publication platform which allows both professional and hobbyist to write and publish their original works like stories, poetry, essays and articles in different regional languages. Founded in 2014 and touted itself as "YouTube for writers," Pratilipi targets a niche market but one that remains largely untapped, said Pratilipi CEO Ranjeet Pratap Singh in an interview with TechCrunch.
The company currently has over 100,000 users who have written over 800,000 stories in nine languages including Tamil, Bengali, and Marathi. It has posted more than 5.2 million active monthly readers. Singh said that the platform has "a very loyal reader base," with a reader spending an average of about 53 minutes on the app, while web users spending about 15 minutes there.
"Pratilipi is well positioned to capture the next wave of internet users in India, who prefer to consume content in their own vernacular languages. The company has already built a strong community of readers and writers, and network effects provide strong barriers to entry," said Helen Pei-Hua Wong, partner at Qiming Venture Partners. "In China, we have seen the fast growth of user-generated content platforms, some of which became the main source of entertainment for millions of internet users. We hope to share our experiences in China to help the company grow."
Proceeds of the new round will be used to focus on improving the technology infrastructure, including its recommendation and personalization engine, while expanding the number of writers on the platform over the next 12 to 18 months.
The start-up secured US$4.3 million in a series A round led by Omidyar Network in February 2018. Before the series A round, the company also closed US$1 million in a seed round led by Nexus Venture Partners and other investors.
Qiming Venture Partners, founded in 2006, operates as a venture capital company in China with over US$4 billion in assets under management across 12 funds. The company specializes in investments in fields like consumer internet, healthcare, information technology, and clean technology.
The company is seeking to raise US$250 million for its second healthcare-focused fund, "Qiming U.S. Healthcare Fund II," to finance early-stage companies in the United States, according to a regulatory document filed in late January.