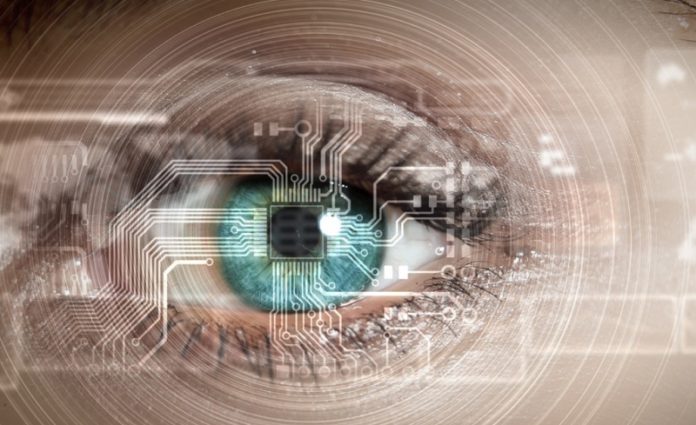 As Beijing is ramping up efforts to reduce China's reliance on technology imports to weather the impact of trade and tech skirmish with the U.S., an investment veteran believes Chinese start-ups could thrive in deep technologies in the future.
"China has been predominantly advanced in the consumer Internet field. But we started to see that China has developed excellent deep-tech enterprise solutions and robotics solutions only at a fraction of cost in the recent two years," said Carmen Yuen, partner of Singapore-based venture capital firm Vertex Venture Management, in an interview with China Money Network on the sidelines of the 2019 RISE technology conference in Hong Kong last week.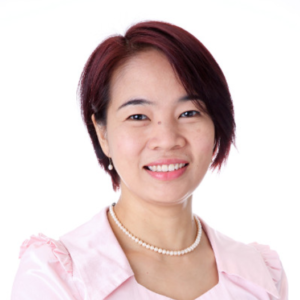 Carmen Yuen started to serve as the partner of Singapore-based venture capital firm Vertex Venture Management in January 2014 where she mainly leads investments in Southeast Asia and India.
Prior to Vertex Venture Management, Yuen had served many years in Singapore's government-backed venture capital initiatives including EDB Investments and Enterprise Singapore where she worked closely with start-ups in Singapore. Yuen obtained her Bachelor of Business Administration (BBA) from Simon Fraser University.
Vertex Venture Management, a venture capital firm backed by sovereign wealth fund Temasek, operates a global network of venture capital funds to invest in early-stage opportunities in technology through Vertex Ventures, healthcare through Vertex Ventures HC, and growth-stage opportunities through Vertex Growth. The company has launched funds in Israel, America, China, Southeast Asia, and India, all of which operate independently with separate local teams that raise and manage respective funds.
Some of the firm's most prominent investments include ride-hailing giant Grab, fintech start-up InstaRem, and kids e-commerce company FirstCry. Vertex Ventures raised US$230 million in the first close of its fourth Southeast Asian fund in May 2019 to back technology start-ups across the region and India.
Read an interview Q&A below. Also subscribe to China Money TV for free on YouTube, or subscribe to our weekly newsletter.
Q: What are the major investment trends you have observed in your career in the past few years?
A: I have observed [growing] investment intentions in the fields of enterprise software, consumer internet, including growing investments in the equivalents of Chinese social commerce platform Pinduoduo, and fintech, which mainly sees investments in companies providing business to business (B2B) solutions for digital lending and digital insurance, in Southeast Asia and India. They are also the three verticals my team and I look into.
Q: What do you think are the major differences between the investment trends in Southeast Asia and India and that in China?
A: Interestingly, for the consumer internet, we have been always modeling the business patterns that have worked in China into Southeast Asia, such as the Pinduoduo business model.
China has been predominantly advanced in the consumer internet field. But we started to see that China has developed excellent deep-tech enterprise solutions and robotics solutions only at a fraction of cost in the recent two years. They are moving up the value chain from serving consumers to serving enterprises.
Q: When you are looking at start-ups nowadays and investing for the next five to ten years, what do you think are the places with great development opportunities?
A: Geographically, it will still be in Southeast Asia, and particularly the fintech field, which is still pretty much untapped in the region. When you look at it — We are home to 660 million population, and we are crossing boundaries across ten countries. But the number of online lending start-ups, for example, is only a handful. The opportunity is tremendous. The region can easily host probably another five or ten fintech lending companies.
Q: While China is developing its economy, people are saying that maybe China can avoid some of the mistakes that previous industrialized countries like Britain and America had made. But it didn't happen.
For instance, China has seen a lot of fraud and scandals in the online lending space. Do you think jurisdictions in Southeast Asia can avoid some of these mistakes?
A: This depends on the platform owners. Some online lending platforms are exposed to frauds because the owners are poisoned by greed. On the one side, they decided to take money easily [from investors] by promising high returns; on the other side, they chose to simply accept any companies [as borrowers] with very little credit analysis — Of course, the platform would fail and a lot of people would lose their hard-earn savings.
I think it depends on the integrity of the founders and the investors behind the company. People who are considering getting involved in a lending platform need to be mindful of the people behind the platform. In some countries in Southeast Asia, people who lend money to a platform must be either credit investors or institutional investors. These countries are more cautious about taking money from the public.
Q: Do you take the technology as a benchmark while evaluating if a company will fail or succeed?
A: Technology is merely an enabler. You must have the methodology before you translate it into technology. It is the human power that drives you to set certain parameters in order to achieve a goal through technology.
Q: What are the technologies and regions in which you are seeking investment opportunities?
A: We are still looking into investment opportunities in the fields of consumer internet, enterprise software, and fintech in Southeast Asia and India.
However, there have been studies done by PwC where they were asking portfolio companies' CEOs: "What are the things that keep you awake at night?" The things that keep them up at night could become the things for us to invest in if the technology plays a role. One of these CEOs' concerns is hiring talents. Actually, we do talk about how difficult it is to hire quality talents in Southeast Asia. We need solutions that can not only deliver online education and training but also help companies evaluate and identify the person with the right skillset and matched values for a company. This will be an area we should look into.