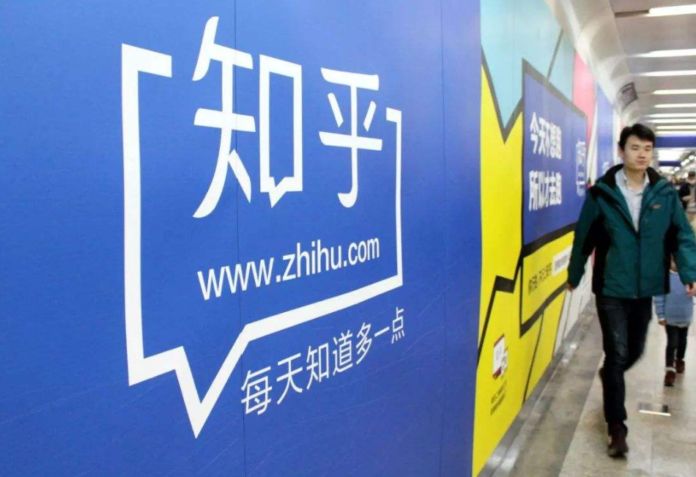 Zhihu, the largest question-and-answer platform in China, announced on Monday that it has secured US$434 million in a series F round of financing led by Chinese online short video start-up Beijing Kuaishou Technology.
Chinese internet giant Baidu, as well as existing investors Tencent and China-focused investment fund Capital Today, also participated in the new round. The investment is the single largest funding for the company, said Zhihu in a statement.
Zhihu, which literally means "do you know" in Chinese, was launched in 2010 to operate as an online platform similar to America's Quora. The platform has aggregated users and key opinion leaders interested in a comprehensive range of topics covering business, films and television, fashion, culture, advanced technologies, among others. It mainly generates profits from commercial advertizing and knowledge services.
"In the future, Zhihu will cooperate closely with Kuaishou and Baidu in the discovery, distribution, and upgrade of premium content, as well as the continuous improvement of the construction of the [online discussion] ecological community," said Zhihu founder and CEO Zhou Yuan. Zhou added that the company will also speed up the technological and product innovation after the new round.
The Chinese largest question-and-answer platform has garnered over 220 million users by the end of November 2018, representing a year-on-year growth rate of 102%, according to statistics unveiled by the firm in December 2018.
Besides the rising user number, Zhihu has also seen continuous growth in the amount of money raised in funding rounds since its inception. The question-and-answer platform raised US$270 million in a series E round to increase investment in artificial intelligence (AI), content ecology, and knowledge services in August 2018. The company did not disclose the investors in the round.
The company received US$100 million in a series D round from Capital Today, Tencent, New York-listed Chinese search engine operator Sogou, Qiming Venture Partners, and Sinovation Ventures in January 2017. Tencent first invested in Zhuhu by leading its series C round worth US$55 million in November 2015.
The investment represents the growing interest of Kuaishou in the field of online knowledge sharing. The lead investor Kuaishou, which translates into English as "quick hand," is a video-sharing and live-streaming platform backed by Tencent. The company focuses on serving young users in smaller Chinese towns and villages rather than the affluent urban people targeted by its homegrown counterpart Douyin, which also known as "TikTok."
More than 88 million people among Kuaishou's active users can be described as "typical small-town youth," who live in tier-three and tier-four cities in China, aged between 18 and 28, according to an April report from Questmobile.