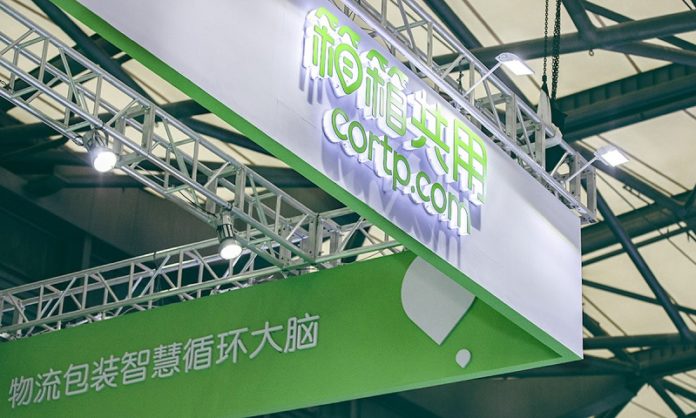 Cortp.com, a Chinese smart logistics start-up that offers recyclable packaging solutions, announced on Wednesday the completion of a series C funding round worth hundreds of millions of yuan.
The investment was led by US-China Green Fund, a private equity fund initiated by business and government leaders from the United States and China to promote sustainable green development.
Returning investor, Shanghai-based venture capital firm Lantern Capital, also participated in this round, according to a statement released by Cortp.com on its official WeChat account.
Cortp.com was founded in 2013 and operated by Shanghai Horen Science and Technology, a high-tech enterprise specialized in the design, development and production of innovative and smart returnable transport packaging (RTP) solutions.
The company develops smart solutions for transport processes that help customers realize what it calls "zero waste, zero loss." Cortp.com developed a set of intelligent internet of things (IoT) management system for the logistics packaging industry to reduce the hazard and waste caused by disposable logistics packaging materials.
Cortp.com has set up nearly 200 service outlets in China, delivering products in six industries covering bulk liquids, fresh produce, postal express, flowers, cold chain and automotive parts.
"The Cortp.com intelligent digital logistics platform can not only perform real-time data management and intelligent leasing operation for its packaging assets, but also replace traditional disposable industrial packaging with high-quality and advanced recyclable packaging. This reduces resource consumption and environmental pollution," said Baibo, CEO of US-China Green Fund.
Proceeds of this round will be used to enhance the development and construction of a cloud-enabled intelligent packaging platform. Cortp.com plans to help clients grow understandings and habits of using big data for decision-making while receiving packaging services on the platform.
The company raised RMB16 million (US$2.23 million) in a series B+ round and RMB30 million (US$4.18 million) in a series B round from Lantern Capital and PGA Ventures in 2017. It also closed RMB12 million (US$1.67 million) in an angel round from Vertex Ventures in January 2014.