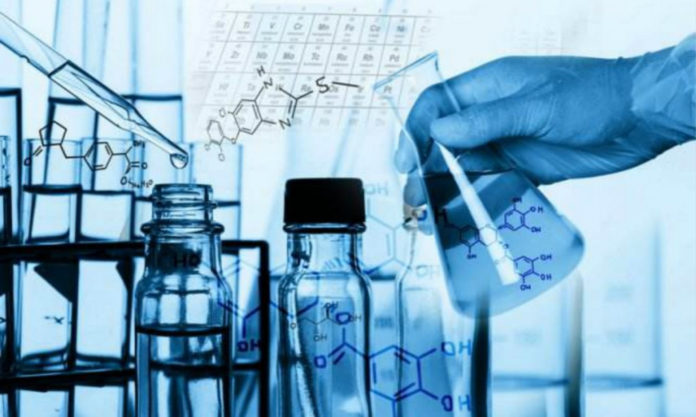 Shanghai Ennovabio Pharmaceutical Co., Ltd., a new drug research and development start-up company, announced that it has completed a Series A financing of nearly RMB100 million (US$14 million). Matrix Partners China led the investment, and existing shareholder Highlight Capital also joined.
This round of financing funds will be mainly used to accelerate the promotion of IND declaration for multiple new drug products, and to strengthen the construction of research and development teams.
As the lead investor of this round, Xu Chuansheng, Founding Managing Partner of Jingwei China, said: "In recent years, a group of top Chinese scientists have left multinational pharmaceutical companies to start business in Zhangjiang Medicine Valley, leading a new wave of domestic small molecule innovative drug companies. The Ennovabio team led by Dr. Lei and Dr. Shou Jianyong insist on innovation at the source to solve the unmet clinical needs. We look forward to the early completion of clinical trials of these drugs and create more value for patients and the industry. "
Regarding this round of financing, Dr. Jiang Lei, CEO of Ennovabio said, "In the past two years, many of our projects have made substantial progress. This is inseparable from the joint efforts of the team and the support of investors. Under the blessing of a new round of funding, Ennovabio will fully promote the product line and deliver good products to patients as soon as possible to benefit more people in need. The development of Ennovabio is entering a new level, and I hope to have More like-minded partners join us, use our talents on Ennovabio's platform, and also contribute to the development of China's innovative drug cause! "
Established in December 2016 in Zhangjiang, Shanghai, Ennovabio Pharmaceutical is a new drug research and development start-up company jointly established by a team of experts in the field of innovative drugs and a team of senior scientists. The two founders, Dr. Jiang Lei and Dr. Shou Jianyong, focus on the research and development of Class 1.1 new drugs, adhere to the source innovation, and take the mission of "providing the greatest therapeutic value for patients" as their mission. Development of "first-in-class" drugs under the guidance of bioinformatics.
At present, Ennovabio Pharmaceutical has built a new drug research pipeline and innovative drug research and development technology platform with core competitiveness. The company has several potential innovative drug candidates. The therapeutic field involves diabetes complications, tumors, and immune inflammation. Among them, Ennovabio Pharmaceutical has made substantial progress in its project for diabetic eye disease, and is expected to apply for clinical trials in China and the United States next year.
In addition to the new drug project for diabetic eye disease, Ennovabio Pharmaceutical also has 5 new drugs under development at different stages. The product line covers tumor immunity, autoimmune diseases and inflammatory diseases, as well as other common diseases in China. Value, many projects are currently progressing smoothly, and it is expected to enter clinical application research next year.