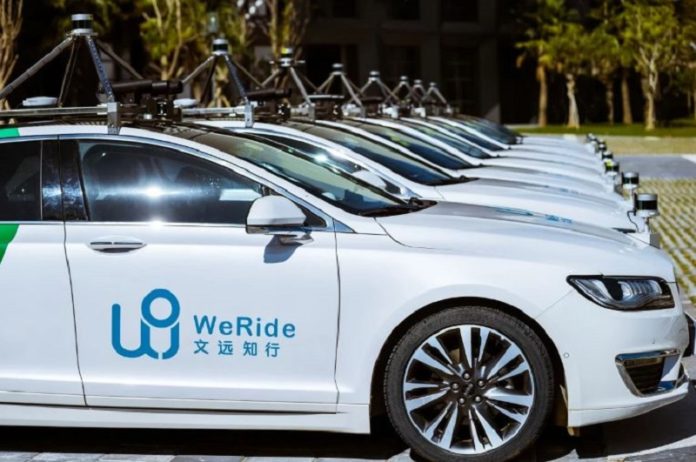 Qiming Venture Partners-backed Level 4 (L4) autonomous driving company WeRide has made another major step forward in the commercialization of RoboTaxi, which will put into trial operation in Guangzhou, as the first self-driving taxi fleet in China's first-tier cities.
WeRide operates its self-driving taxis in Guangzhou through its joint venture WeRide RoboTaxi, which was jointly established by WeRide, Guangzhou Baiyun Car Renting Group Co.,Ltd. and Guangzhou Science City at the beginning of this August.
It is reported that dozens of self-driving taxies will operate in the urban open roads of Huangpu District and Guangzhou Development Zone, covering a core area of 144.65 square kilometers. The taxi charges is consistent with the current charging standard of Baiyun Taxi.
The self-driving fleet uses pure electric models of Nissan and is equipped with WeRide's latest L4 autopilot software and hardware solutions.
In order to optimize the ride experience, WeRide launched an operational visualization product "WeRideViz" two weeks ago. Relying on the AI algorithm and technology engine, WeRideViz can convey the real-time information of RoboTaxi and its surroundings to passengers at 60 frames per second, and interact with autonomous vehicles and passengers to enhance the safety of passengers.
WeRideViz can filter 5% of key information from massive data, and present information such as traffic lights, speed, driving directions, perspective conversion, navigation, and emergency calls on the interactive interface. At the same time, when the vehicle changes lanes or avoids pedestrians, WeRideViz can alert passengers by changing the perspective and highlighting the surrounding vehicles.
(This article is translated from Qiming Venture Partners. You can see the original article in Chinese here.)