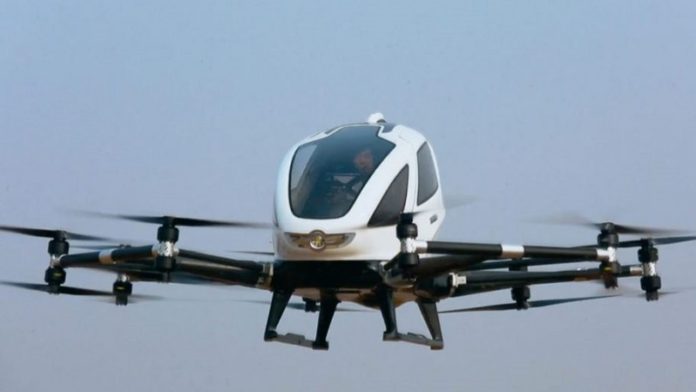 Chinese drone maker EHang Technology Co., Ltd., backed by Linear Capital, GGV Capital and other venture investors, is listed on the NASDAQ in the United States with the stock code "EH".
EHang will sell 3.2 million American Depositary Shares (ADSs) at a price of US$12.5, with a maximum fundraising amount of approximately US$46.4 million.
We are very happy that EHang is the first listed company that we invested. Congratulations to EHang! This is a good start for the future. We are looking forward to others companies being listed," said Harry, founding partner and CEO of Linear Capital who joined EHang's opening bell ceremony.
Founded in 2014 by Hu Huazhi, who relied on a product concept and enthusiasm for aeromodelling to carry the dream of creating a "manned drone", EHang specializes in drones used for aerial photography and other commercial applications.
EHang serves customers in three major business sectors: urban air traffic, smart city management and air media. The company has operations in California, Düsseldorf, Beijing and Shanghai.
EHang last announced funding in 2015, when it raised US$42 million in a series B round led by GP Capital, with participation from GGV Capital, ZhenFund, Lebox Capital, OFC and PreAngel.
(This article is translated from 36Krt. You can see the original article in Chinese here.)