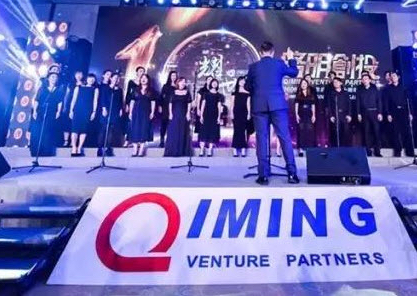 Since the outbreak of the novel coronavirus (COVID-19) first emerged in January, Qiming Venture Partners' portfolio companies have been actively taking measures to cope with the challenging situation in China. Many venture firms and their portfolios have undertaken similar epidemic relief efforts since January. Qiming's activities offer a glimpse of how the venture industry is helping to contain an unexpected outbreak.
In the biopharma sector, Qiming's portfolios have been expediting the R&D of drugs and vaccines. Sino Biological released the recombinant protein 2019-nCoV Spike-RBD for research and therapeutic antibody development. Insilico Medicine is reported to have designed six new molecules that could halt viral replication. The company also opened up its database of drug compounds to global pharmaceutical companies for free, hoping to find a cure quickly for the coronavirus.
In the diagnosis sector, Qiming's portfolio companies have provided various diagnosis approaches to support clinical decisions. InferVision launched the coronavirus AI solution to accelerate pneumonia diagnosis and epidemic monitoring. "While a manual read of a CT scan can take up to 15 minutes, AI can finish reading the image in 10 seconds," as The Lancet featured InferVision in a news article published on Feb. 20th. Other diagnosis portfolios, including Tisenc Medical, BioScience, AmoyDx (SZSE:300685), Rendu, etc., rapidly developed various detection kits and tests during the virus outbreak.
Qiming's medical service portfolio – Arrail Dental, Qiangsen Hospital, WeDoctor, ShanZhen, Miaoshou Doctor, MedScience – started providing online health services in the early virus outbreak to lessen the workload for offline physical hospitals, as well as to ensure the citizens can get professional medical services and suggestions online.
Ms. Lanjuan Li, the founder of Shulan Health, was appointed as an adviser to the National Health Commission. Chain Medical Labs partnered with two emergency hospitals (Leishenshan Hospital and Huoshenshan Hospital) to provide diagnosis services in Wuhan, the epicenter of the coronavirus outbreak. Berry Genomics (SZSE:000710) was selected by the Fuzhou Government as the novel coronavirus nucleic acid detection organization. CanSino Biologics (HKSE:6185) was commissioned by the Tianjin government to take the lead in carrying out the research and development of new coronavirus vaccine.
Qiming's AI portfolios have leveraged their advantages in tech capacities to improve the efficiency of local governments and organizations. UBTech, an AI company that develops intelligent humanoid robots, launched new AI-enabled body temperature detection solutions, which enabled officers to complete body temperature screenings without close physical contact with people. Unisound, an AI company specializing in voice recognition and language processing, developed a robot to collect information by making automatic phone calls to residents and enterprises.
Portfolio companies that provide cloud computing platforms and to-B services are gaining more interests from society. Tungee is a provider of enterprise sales forecasting platforms. After the virus outbreak, the company launched a SaaS (software as a service) platform tailored for the epidemic areas where people cannot travel for work. The SasS platform enabled companies to conduct customer development, communications, and sales activities online. Tungee has provided 100 sets of intelligent sales cloud platforms to enterprises for free.
Online education portfolios are seeing many needs from parents and students in the past few weeks. Kaola Reading and Xuebajun have provided coupons and free online courses to teenagers in Hubei province.
Over the past few weeks, many of Qiming's portfolios have been donating medical equipment, medical supplies, face masks, professional systems and cash to the hospitals and organizations in need.
Founded in 2006, Qiming Venture Partners is a leading China venture capital firm with offices in Shanghai, Beijing, Suzhou, Shenzhen, Hong Kong, Seattle, Boston and San Francisco Bay Area.
Currently Qiming Venture Partners manages seven US Dollar funds and five RMB funds with over US$4 billion assets under management. Since its establishment, it has invested in over 320 companies in the TMT and healthcare industries at the early and growing stages. Over 110 companies are already listed on NYSE, NASDAQ, HKEx, Gretai Securities Market, Shanghai Stock Exchange and Shenzhen Stock Exchange, or achieved exit through M&A. There are also nearly 30 portfolio companies that have been recognized as unicorns in the industry.