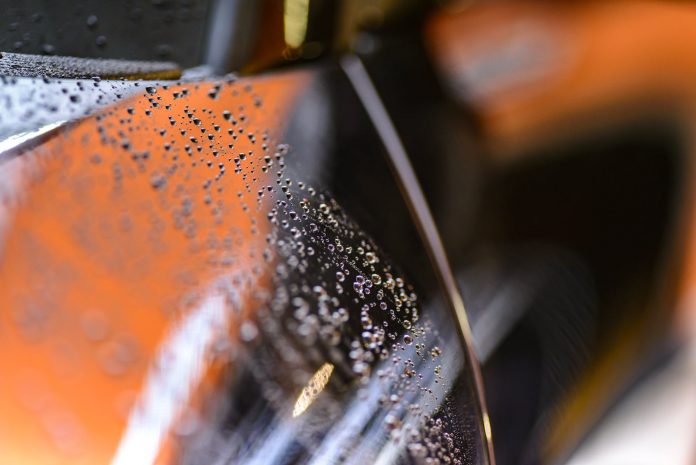 ClearVue Partners has led a US$30 million series C+ funding round in 1KM, a Shanghai-based self-service car wash solution provider. Proceeds of the new round will be used for technology development, market expansion and brand building. As a U.S. dollar dominated fund, ClearVue Partners will also help 1KM to expand overseas markets.
1KM was established in 2014 and officially launched its smart car washing robot in August 2017. Users can scan QR code and choose one of the three washing modes, "fast car washing", "general car washing" and "fine wax washing". After parking your car in a designated position, the washing machine will wash the car and you need pay the fee after washing. The duration of the three modes of car washing is 3 minutes, 5 minutes, and 7 minutes, respectively.
In 2019, 1KM completed four rounds of financing, with a total financing amount of more than RMB800 million. In January, it received a series B round funding from Alibaba Group; in April, it completed a series B+ round from Regent Capital; then a RMB200 million series C1 round from PICC PE and a RMB200 million series C2 round from Centurium Capital.
Continued capital gains are partly due to the company's advantages in car wash network layout, technical capabilities, and proportion of profitable stores. The company claims to have operated 1,400 stores in 21 provinces and cities in China, serving more than 2.5 million users, with an average monthly order volume of 1 million. The number of stores is expected to reach 3500 this year.
Chinese smart car wash service companies usually purchase car wash equipment directly from upstream manufacturers, assemble them, and rapidly expand through downstream distributors to seize the advantages and form a network effect. However, intermediary operators without independent R&D capabilities have no access to core technologies and supply chains, and it is difficult to control production and maintenance costs, and it is difficult to independently promote equipment iterations.
In order to avoid these problems, 1KM emphasizes "independent research and development" and "master core technology and supply chain." Last year, it spent RMB150 million to establish a technical research institute to develop machine vision, aerodynamics, water circulation, and autonomous driving technologies, and has built four smart factories to open up the supply chain system.
The company claimed that its smart factory has realized unmanned production, with a monthly production capacity of about 300 units, exceeding the industry's average production capacity of 20-30 units. From hardware development, washing procedures to the IoT technology, 1KM has independent intellectual property rights. Through modular design, they can build a brand-new site in 4 hours, including installation and testing operations.
The multiple rounds of financing raised last year have also brought a lot of strategic resources to 1KM. For example, after acquiring Alibaba's exclusive strategic investment, 1KM has opened up the traffic entrance to Taobao, connected with Alibaba's offline store resources, such as Intime, RT-Mart, etc., and established a strategic cooperation relationship with Country Garden Property; upgraded smart car wash stations with 50,000 certified stores nationwide on Tmall Station, and cooperated in after-vehicle services; in addition, after obtaining the series C1 round financing from PICC PE, 1KM will work with PICC in value-added insurance service and repurchase to achieve deep business collaboration.