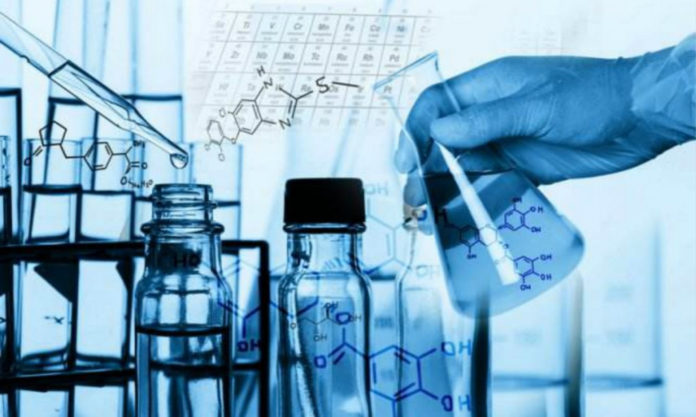 Antengene, a Chinese clinical-stage therapeutics company focused on oncology, today announced the completion of a US$97 million series C round financing led by Fidelity Management & Research Company LLC.
Hillhouse Capital, GIC and a large, reputable long-term institutional investor, as well as existing investors Qiming Venture Partners, Boyu Capital also participated the round.
Proceeds of the latest round will be mainly used to fund the continuous clinical development of Antengene's pipeline of hematology and oncology therapies, improve in-house research and development capabilities, and further expand the company's commercial operations in the Asia-Pacific markets.
Founded in 2017 and headquartered in Shanghai, Antengene is a clinical-stage biopharmaceutical company that focuses on the development and commercialization of cancer drugs.
To date, Antengene has obtained 7 IND approvals with 6 first-in-class drugs in more than 10 ongoing cross-regional clinical trials in Asia Pacific regions, and has built a product pipeline of 12 clinical and pre-clinical stage programs.
ATG-010 (selinexor) is the first oral selective inhibitor of nuclear export compound with novel mechanisms in the world. In July 2019, the U.S. FDA approved selinexor in combination with low-dose dexamethasone for the treatment of adult patients with relapsed refractory multiple myeloma. Currently, the registrational clinical trials of ATG-010 in relapsed refractory multiple myeloma (RRMM) and diffuse large B-cell lymphoma (DLBCL) is ongoing in China. The compound is also in late clinical development for various other hematologic malignancies and solid tumors. In addition, preclinical studies have shown that inhibitors of nuclear protein export can effectively treat KRAS mutant tumor, and related clinical studies is currently being conducted;
ATG-008 is a second-generation dual mTORC1/2 inhibitor and is in a multi-regional clinical trial for treatment of advanced liver cancer, lung cancer, and several other tumors, including in combination with anti-PD-1 antibody;
ATG-019 is the first-in-class PAK4/NAMPT dual-target inhibitors, and is currently been studied in a number of clinical trials including non-Hodgkin's lymphoma (NHL), colorectal cancer, lung cancer, and melanoma. In addition, preclinical studies have demonstrated that ATG-019 in combination with anti-PD-1 antibodies can effectively improve the anti-tumor activity and is effective in patients who acquire resistance to anti-PD-1 therapy. Related clinical trial is about to initiate;
ATG-016 is a second-generation oral selective inhibitor of nuclear export protein, and is currently being studied in myelodysplastic syndrome (MDS) as well as in several clinical trials of solid tumors, including colorectal cancer (CRC), gastric carcinoma (GC), triple-negative breast cancer (TNBC) and prostate cancer (PrC);
ATG-527 is an innovative product under development for antiviral and treatment of autoimmune diseases, and has been in clinical trials conducted in Epstein-Barr virus (EBV), respiratory syncytial virus (RSV) infection, cytomegalovirus (CMV) infection and systemic lupus erythematosus (SLE) and other related diseases;
ATG-017 is a potent and selective small molecule extracellular signal–regulated kinases 1 and 2 (ERK1/2) inhibitor, in clinical development for the treatment of various solid tumors, non-Hodgkin's lymphoma, acute myelocytic leukemia (AML) and multiple myeloma.
In addition, the drug discovery team of Antengene focuses on the early preclinical development of multiple innovative target drugs in the fields of small molecule, monoclonal and bi-specific antibodies.
This new round follows a US$120 million series B round of financing in January 2019, jointly led by Boyu Capital and FountainVest and a US$21 million series A round in 2017, led by Qiming Venture Partners, joined by Huagai Capital, Tigermed and TF Capital.