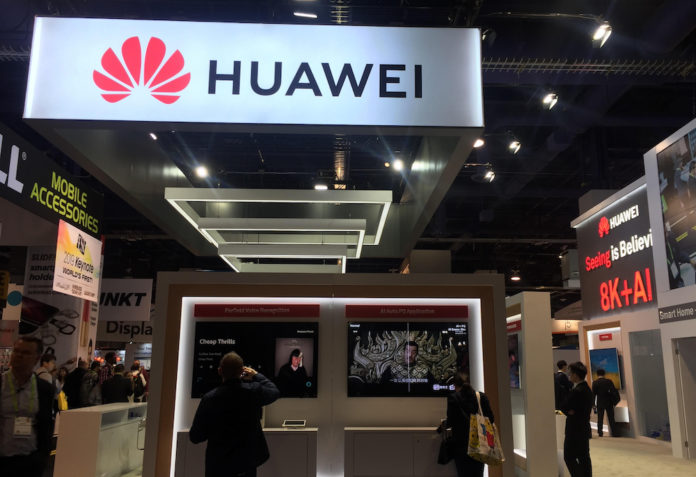 Huawei reportedly suspends payment of US$1.8 billion in patent fees to Qualcomm until Qualcomm re-supplies chips
The long-term patent cooperation agreement between Huawei and Qualcomm has not yet been implemented. Because Qualcomm has not resumed the supply of chips to Huawei, Huawei has suspended payment of the US$1.8 billion to Qualcomm in patent fees, according to media reports.
Some analysts believe that Huawei's move is to pressure Qualcomm to continue to supply chip to Huawei. If Qualcomm is still unable to supply Huawei, Huawei's payment of this patent fee may be suspended indefinitely.
Since Huawei faced strict bans by US government, more than a dozen chip companies, including Intel, AMD, TSMC, Samsung and Sony have submitted applications to the US government in hopes of obtaining supply licenses.
Intel and AMD are the first to be approved. Recently, TSMC has also obtained a supply license and will continue to supply some mature – not advanced – technology products to Huawei, but the supply of mobile phone chips has not yet resumed. Qualcomm is also actively applying for a license to supply Huawei, and Huawei has also made it clear that it is willing to continue using Qualcomm chips.
Sinopharm's new covid-19 vaccine reportedly ready for vaccination
A covid-19 vaccine made by Chinese pharma company Sinopharm has reported begin taking reservations to the public for vaccination. Although all groups of people can make appointments, the company will give priority to international students, especially those who need to go abroad from November this year to January next year for vaccination.
Data from a "new crown vaccination appointment" mini program show that more than 70,000 people have registered for vaccination. But Sinopharm later denied the news to be true and offered no other clarifications. Currently, the mini program on Wechat and other sites are unavailable for registration.

Huawei negotiates with Digital China to sell part of its Honor smartphone business
Huawei is in talks with Digital China and other bidders to partially sell its Honor smartphone business. The transaction value may be as high as US$3.7 billion. Huawei is re-adjusting its business focus and will focus on high-end phones instead of Honor brand phones.
Meituan's first AI smart store opens in Beijing
Meituan's first AI smart store has openned in Beijing and has been trial-operated in the Shougang Park. The average delivery time is 17 minutes, and 95% of orders are delivered unmanned.
In the future, the Meituan AI Smart Store will also provide services to the 2022 Winter Olympics athlete community. It is understood that Meituan's AI Smart Store integrates the intelligent capabilities of Meituan's flash purchase unmanned warehouse and Meituan's unmanned delivery, and uses AI technology and robot stores to cooperate with merchants to manage and supplement Meituan's delivery capacity.
Ant Group's IPO delayed by regulatory probe
China's securities regulator is probing a potential conflict of interest in fintech giant Ant Group's planned US$35 billion stock listing, delaying approval for what could be the world's largest IPO.
The China Securities Regulatory Commission (CSRC) is looking into the role of Alipay, Ant's flagship payment platform, as the only third-party channel through which retail investors could buy into five Chinese mutual funds investing in the IPO. Ant Group has denied such claims and said the issue is being resolved now.
Lalamove enters the U.S. distribution market
Lalamove, an on-demand delivery service provider, will expand its market in Dallas, USA. Established in Hong Kong in 2013, Lalamove is committed to providing last-mile delivery services to various types of small and medium-sized enterprises. It has provided services to 7 million merchants in 22 markets in Asia, North America and Latin America.
IDC: Vivo Thailand ranked first in smartphone shipments
The latest report released by the international research company IDC shows that in the second quarter of 2020, Thailand's smartphone market shipped 4.3 million units, an increase of 21.2% month-on-month, but a year-on-year decrease of 8.8%. Among them, the Chinese smartphone manufacturer Vivo ranked first with a 19.5% market share.
Baidu launches short video app "Baidu Kankan" as a comprehensive video recommendation and search platform
Baidu recently launched a short video app called "Baidu Kankan", which is positioned as a "comprehensive video recommendation and video search platform".
As a video recommendation and search platform, Baidu Kankan's search results only display video content. Currently, it offers three options: video, small video, and live broadcast. The types of videos are diverse, including news and information, film and television dramas, animation, food, and entertainment, funny videos and other content.
The content sources on Baidu Kankan come from Baidu's own platforms and off-site channels, including Baidu's Haokan videos, Baisou videos, Baidu Live, iQiyi, etc., as well as third-party content such as Mango and Bilibili platform.
In the first half of this year, Baidu announced that live broadcast and video are one of Baidu's important strategies in 2020. At the beginning of September this year, Song Jian, the former head of Xigua Video under Bytedance, joined Baidu as the general manager of Baidu Haokan Video.
Tesla will build a smart new energy vehicle display and experience center in Hainan island
In the third batch of key projects of the Hainan Free Trade Port, Tesla signed a contract with the Haikou Fuxing City Internet Information Industrial Park to build Tesla's first smart new energy vehicle display and experience center in Hainan, and build online and offline integration The business model and user-centric intelligent after-sales service system. Prior to this, on September 22, Tesla Motors Sales Service (Haikou) Co., Ltd. had been registered and established in Haikou.